Watchdog: Shock at £7k repair bill for Audi Q5 turbo
Alistair says garage should have spotted problem during routine maintenance on Audi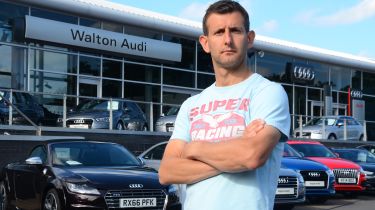 Repairs are never welcome on a relatively new car, but even less so when they're needed just after a service and run into thousands of pounds. Alistair Griffiths of Walton-on-Thames, Surrey, contacted us after his 12-plate Audi Q5 racked up massive repair bills over a two-week period in January this year.
"An engine warning light came on and when I took it to local dealer Walton Audi, staff said they needed to fix something to do with the emissions," Alistair told us. "I had the car fully serviced at that point, too, and it all came to around £1,000, which I paid."
Just two weeks later, the same light appeared on the dash, and when Alistair took the car back to his dealer, a much worse problem was revealed. He said: "I was told the turbo had gone, and I would need to pay £7,600 to replace it and repair the engine. I couldn't believe it."
He contacted Audi to complain, and was told the company would contribute 50% towards this new repair bill, but Alistair argued that the dealer should have spotted the turbo problem during the service.
We called Audi for an explanation, and to see why such a new car needed such costly repairs. An Audi spokesman confirmed Alistair's Q5 had "two separate, unconnected component issues". He explained: "The first involved the Exhaust Gas Recirculation system, which was damaged by water ingress, and the second related to the turbocharger, within which an oil seal failed, causing collateral engine damage." He said this "would not have been evident during a routine inspection" or resulted in any warning fault codes.
The spokesman added: "Multiple failures of this kind in a Q5 of the age of Mr Griffiths' car are highly irregular and in no way represent the level of quality and durability that Audi aims for." Audi said it will "increase the level of financial support as a further gesture of goodwill to cover all work relating to the EGR valve and turbocharger failures".
Alistair will now get a refund of almost £200 for the EGR cooler, and won't have to pay anything towards the £7,600 engine repair bill. He was delighted, saying: "I can't thank you enough."