New Aston Martin Zagatos on the way
Speedster and Shooting Brake models will take the Aston Martin Vanquish Zagato range to four models
Aston Martin has announced two new limited-run versions of its distinctive Vanquish Zagato supercar. The model is currently being built in Coupe and Volante convertible versions, but next year these models will be joined by a completely roofless Speeder and a rakish two-seater estate called the Shooting Brake.
There'll be just 325 Aston Martin Vanquish Zagatos made in total – production of 99 Coupes and 99 Volantes is already underway, while Aston says 99 Shooting Brakes and just 28 Speedsters will follow in 2018.
The new cars are based on the Aston Martin Vanquish S, powered by a 592bhp V12 engine and fitted with Aston Martin's Touchtronic III automatic gearbox. Aston says each model has adaptive suspension that has been tuned specifically for each of the four Zagato models.
Of the two new cars, the Speedster is the only one to have broken cover. It differs from the Volante in that it doesn't have a roof – owners will need to study the weather forecast and pick their moment carefully as a result. Two fixed aerodynamic roll hoops are meant to echo the Zagato calling card 'double-bubble' roof, as featured on the Coupe version.
The Shooting Brake, meanwhile, follows the current trend for high-performance sports estates with the addition of a larger rear load area. Although we've yet to see it fully uncovered, Aston is keen to point out that the 'double-bubble' will feature, along with 'glass inlays' that will help light the larger load area. As should be expected in a limited-run, ultra-exclusive grand tourer, the Shooting Brake will also come with its own set of bespoke luggage, which will be easily loadable thanks to a powered boot lid.
Inside, the new cars are set to get the eccentric Zagato design touches that already feature on the Coupe and Volante, including herringbone pattern carbon-fibre trim, seats quilted with a Zagato 'Z' pattern and even anodized bronze controls. High-quality aniline leather – more commonly used for fine leather furniture or clothing – is offered as an upholstery option for an even more luxurious finish.
Zagato – an italian design company – has had strong ties with Aston Martin throughout its history, helping the British manufacturer create boldly restyled versions of its fastest cars since the 1960s. The Vanquish Zagato was the latest car to wear the famous Z badges when it arrived in 2016, with the Volante model following shortly afterwards.
A standard Aston Martin Vanquish costs about £200,000, while the existing two Zagato models are thought to cost at least £500,000 and it's likely that the newest models will only be more expensive. As ever with limited-edition high-end sports cars, the new Zagato range is set to be the preserve of the world's wealthiest collectors and enthusiasts, as Aston Martin chief creative officer Marek Reichman confirmed:
"We could easily fulfill demand for more cars than this, but we want Zagato to remain something very special," he said. "We're creating collectables – future concours cars. With only 325 cars worldwide, divided between 99 Coupes, 99 Volantes, 28 Speedsters and 99 Shooting Brakes, they're still the rarest of the rare."
Electric MG 4 to arrive in September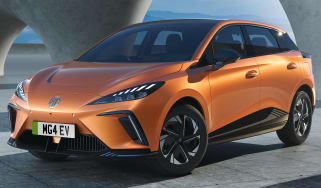 Electric MG 4 to arrive in September
Engine management light: top 5 causes of amber engine warning light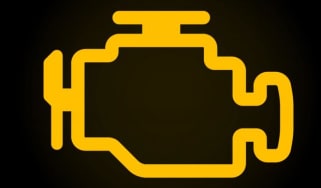 Engine management light: top 5 causes of amber engine warning light
Best new car deals 2022: this week's top car offers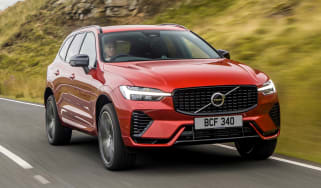 Best new car deals 2022: this week's top car offers