Infiniti Prototype 9 concept car debuts
Rear-wheel-drive single-seat electric racer does 0-62mph in 5.5 seconds thanks to 148bhp motor
This is the Infiniti Prototype 9, a new prototype car that harks back to single-seat racers from the 1940s.
But while the bodywork is thoroughly retro, under that beautifully hand-beaten metal lies as modern a heart as it's possible to find: a 120kW electric motor that drives the rear wheels, powered by a lithium-ion battery pack.
The motor and batteries are taken from parent company Nissan's Advanced Powertrain Department, but the Prototype 9 embraces the design aesthetic that's inspired Infiniti's recent cars.
Dubbed mitate and shitate, these Japanese principles relate to sourcing and combining the finest materials; the Prototype 9's cockpit is upholstered in black leather with red contrast stitching, while Japanese flags are stitched into the headrest.
To create a driver-focused environment, the Infiniti Prototype 9's steering wheel rotates around a fixed aluminium hub, in which rest the speedometer and other gauges. Most of the Prototype 9's surfaces are hand-finished, while the interior switches are inspired by aircraft design.
The design philosophy behind the Prototype 9 was inspired by a question – namely: "what if we [Infiniti] found a car, down at the southern tip of Japan, buried deep in a barn, hidden from all eyes for 70 years?"
The timeless techniques behind the car are blended with state-of-the-art technology, as the Prototype 9 is fitted with an electric motor that provides a brisk 0-62mph time of 5.5 seconds and a top speed of 105mph. The Prototype 9 rests on 19-inch wire wheels, which feature a race-inspired centre lock, and Infiniti says its batteries are good for around 20 miuntes of heavy track driving.
It might seem strange for a company founded in 1989 to launch so retro a prototype, but under the historically inspired body, Infiniti says its new concept car is blended "with the fusion of advanced EV [electric vehicle] technology". The philosophy behind its creation also references the "seed of passion" planted during Infiniti's first Japanese Grand Prix.
Thanks to its involvement in Formula One, Infiniti knows a thing or two about advanced powertrains and electric setups. It's been a technical partner to the Renault Sport F1 team since the start of the 2016 season and contributes "engineering resources" to the team's energy-recovery system, which uses two motor generators and a battery to recoup power that would be otherwise lost from the car.
Infiniti also currently offers hybrid versions of its Q50 and Q70 executive saloon cars.
Best new car deals 2022: this week's top car offers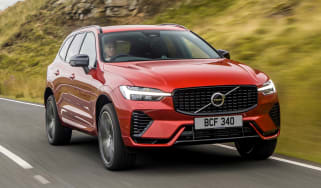 Best new car deals 2022: this week's top car offers
Engine management light: top 5 causes of amber engine warning light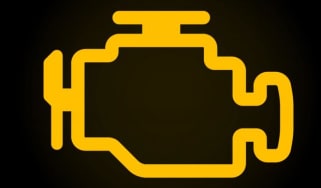 Engine management light: top 5 causes of amber engine warning light
New MG 4 is an affordable electric hatchback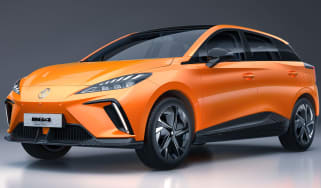 New MG 4 is an affordable electric hatchback