Volkswagen California XXL camper concept opens up
Fresh take on camper van format features a tall panoramic roof, pull-out wet room and smartphone control
This is the Volkswagen California XXL, a concept campervan that previews where VW sees such vehicles could be heading.
Based on the Volkswagen Crafter van, the California XXL's most striking feature is its vast roof, which makes this massive motor home over seven feet high at its tallest point inside. As well as allowing for impressive headroom, the roof also houses a bed, while its large glass panel floods the California XXL's interior with light.
But that roof is only the first of the California XXL's many talents, and it has a number of features that most definitely put the 'home' in motorhome.
Underfloor heating, nine domestic-voltage plug sockets, six USB spots and a big top bed are among these, but perhaps the most impressive feature (roof aside) is the internal wet room. This is hidden, concertinaed away when not in use, but pull on what appears to be its door handle and the room extends into the living space revealing a loo, sink and shower.
Moving on from the bathroom, the central portion of the California XXL is taken up by the living area and kitchen. Here, the California XXL's twin gas hob, dual fridges, sink, spice rack and bin should ensure meals are a pleasure rather than a chore to prepare. This area is flanked by a number of cupboards that feature ambient lighting.
In the back of the California XXL concept rests a dual-purpose area, which turns from a walkway for the kitchen into the main sleeping area. This comprises a heated and cooled double bed, complete with a projector screen for entertainment, and smaller children can be accommodated in a cot housed in a front 'alcove'.
Seating is taken care of by two front chairs that swivel to face the dining room table when parked up, and a further pair of chairs against the wall of the wet room. Download the California XXL smartphone app, meanwhile, and you'll be able to control the lighting, windows and a number of other features remotely.
Powering the California XXL is VW's Euro 6 compliant 175bhp 2.0-litre diesel, which drives all four wheels. Air suspension should provide comfort on even the roughest of terrains, while two (one high, one low) reversing cameras should take most of the worry out of pitching up at camp.
Once safely at your destination, the California XXL's rear tailgate opens to reveal two camping chairs, while the hot water boiler, 140-litre fresh water tank, gas tank, waste water tank and electrical and water hook-ups makes it as self-sufficient a home-from-home as a camper can be.
Engine management light: top 5 causes of amber engine warning light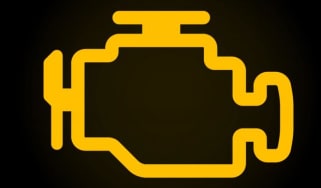 Engine management light: top 5 causes of amber engine warning light
Best new car deals 2022: this week's top car offers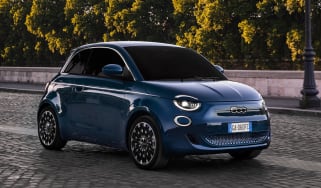 Best new car deals 2022: this week's top car offers
Top 10 cheapest electric cars 2022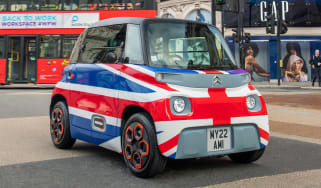 Top 10 cheapest electric cars 2022