Volkswagen California review
"The Volkswagen California is a versatile travel companion – and now you can try before you buy"
Pros
Spacious accommodation
Easy to drive
Sensible running costs
Cons
Expensive to buy
Slow entry-level engine
Diesel only
Verdict - Is the Volkswagen California a good car?
There's very little on the market like the Volkswagen California. Others have tried, but no camper has quite the cult following enjoyed by VW's home-from-home. Its myriad clever features and roomy interior, plus its go-anywhere philosophy, give its owners a sense of freedom unmatched by any production car or van. Better still, Volkswagen now offers you the chance to rent one for the week, allowing you to try before you buy...
Volkswagen California models, specs and alternatives
The Volkswagen California is based on the Volkswagen Transporter panel van, which is also available in people carrier form known as the Shuttle model. The more luxurious Caravelle MPV was also based on the Transporter, but has since been replaced by the newer, petrol and plug-in hybrid-powered Multivan.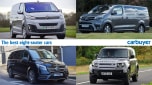 Top 10 best eight-seater cars 2023
Even if you're not a car enthusiast, you'll most likely be familiar with the classic Volkswagen camper van. It's an icon of surf culture, sun-drenched beaches, crashing waves and the Beach Boys soundtrack – all symbols of California, hence the current model's name. Despite this, the Volkswagen California hasn't actually been sold in the US for decades – although it's been a staple of the brand's price lists over here for years.
While it might look very similar to the T5 version that launched almost two decades ago, incremental improvements bring this van bang up-to-date. The facelifted model, known as the T6.1, received a raft of changes and improvements in early 2020. These included new LED headlights and rear lights, alloy wheels and a slimmer grille which worked to refresh its looks. 
Interior technology was also updated and a newer seven-speed automatic transmission was made standard. Volkswagen also introduced a new digital 'inclinometer' display which tells the driver if the California is parked on level ground before you set up camp.
There are four specifications to choose from: Beach Camper, Beach Tour, Surf and Ocean. Beach Tour versions are considered more suitable for day trips, with seating for up to seven people, a pull-down bed and pop-up roof. The Beach Camper seats just four but adds extra stowage, plus a fold-out kitchen with a single gas hob and hinged table.
The California Surf was added to the range in 2023, and brings an extra hob, as well as a sink and removable washing-up bowl. Top-spec Ocean versions get all the bells and whistles, including an electrically-operated roof, and a deep chest-style fridge amongst other desirable extras.
There are 230V sockets supplied from the California's 12V circuit via an inverter, meaning you can do normal household tasks such as boiling a kettle using the van's inbuilt battery system for short periods of time. It's best to use this system by plugging in the van's external power supply.
The California isn't cheap regardless of spec; prices start at just over £60,000 and the long list of optional extras quickly force that figure upwards. The good news is that VW has recently expanded its 'Try Before You Buy' service – meaning you can rent a California for up to a week. It costs £999, but if you're seriously considering one then it's a no-brainer; Volkswagen will refund the cost if you go on to place an order.
Partnership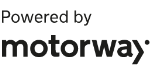 Need to sell your car?
Find your best offer from over 5,000+ dealers. It's that easy.
Despite that price, Volkswagen's overnighter still has the market pretty much sewn up. There are rivals based on the Ford Transit, Renault Trafic, Peugeot Boxer and other medium vans but only a few you can buy 'off-the-shelf" from your local dealer.
For campervan buyers wanting more space, VW also offers the larger Grand California camper, which starts at over £80,000 and includes an onboard toilet and shower room, as well as a separate living space. There is also a smaller entry-level Volkswagen Caddy California camper too, offering enough space for two, an optional mini kitchen and detachable tent extension.
Volkswagen California plug-in hybrid camper on the way
The California Concept hints at a factory-built hybrid camper with new technology and extra features
A concept version of the next-generation Volkswagen California has been revealed. Modelled on the existing T7 Multivan, the maker claims it is "near production" ready – meaning a number of its features and design flourishes could appear on the new campervan due in 2024. It will rival the Ford Transit Custom Nugget that was also unveiled in August.
The concept – revealed at the Dusseldorf Caravan Salon in August 2023 – features sliding doors on both sides of the van, as opposed to the single sliding door found on the outgoing T6.1 version. The new Multivan-based model is longer and wider than its predecessor, which has allowed VW to push the built-in kitchen further back – giving access to that second side door.
Within that kitchen, the T7 gets an induction hob, fridge and plenty of storage. The front seats rotate 180 degrees so that all four occupants can sit around the fold-out interior table. The longer van is said to be much roomier inside, and now has space for a removable dry-composting toilet behind the front seats. There are two double beds, as before.
Technology will play a big part in the new T7 California. The concept features an infotainment tablet that controls everything from the pop-up roof and interior lighting, to the refrigerator and auxiliary heater. It also gives owners realtime information on things like the fresh and waste water levels, and can be connected to a movable bracket for movie or TV streaming, too.
Outside the van, the California now features two awnings – a larger one to the left, and a smaller 'sun sail' on the right. There are folding chairs and a table included, plus exterior LED lighting.
Volkswagen hasn't confirmed exact engine specs, but has said the T7 will come with "all drive systems of the Multivan" – likely meaning a choice of petrol, diesel and plug-in hybrid powertrains. The latter is a first for the California; shared with the Multivan eHybrid we expect a 13kWh battery paired to an electric motor with a 1.4-litre petrol engine for a range of around 30 miles on electricity alone. 
This could push up the price of the California camper quite significantly over its current starting price of around £61,000, however.
MPG, running costs & CO2
For such a big, heavy van, the Volkswagen California is actually surprisingly frugal
Volkswagen claims that the 148bhp diesel California can achieve up to 35.8mpg and emissions of 221g/km. Go for the 201bhp version with front-wheel drive and it'll return around 34.9mpg and emissions of 226g/km of CO2, while opting for the 4MOTION four-wheel drive version of this engine drops that figure to 32.8mpg with emissions rising to 238g/km.
Purchase price and fuel costs aside, the California ought to be relatively inexpensive to run. It's based on a commercial vehicle and vans need to turn their employers a profit, so running costs can't be too high. However, while routine servicing costs are similar between van and camper, tyres for the optional 18-inch wheels will be more expensive to replace when worn.
When it comes to insurance, we suggest obtaining a quote before deciding to buy a California. The Association of British Insurers (ABI) places the 148bhp diesel Ocean in insurance group 29, but costs are likely to vary considerably between buyers.
Engines, drive & performance
For something with sleeping space for four and an optional kitchen, the California drives very well indeed
If you allow for the fact that the California is based on a commercial van, this camper gives a reasonable account of itself on a twisty road. The steering may feel rather vague and imprecise compared to that of a family car, but you quickly get used to the VW's extra bulk and won't find it intimidating to drive. It's been tweaked slightly for the 6.1 version but feels very similar on the move – regardless, the fear of upsetting the plates and pots in the cupboards is likely to ensure a more relaxed pace.
UK examples come with a choice of two 2.0-litre diesel engines, but both now get a seven-speed DSG dual-clutch automatic gearbox as standard. The Beach Camper, Beach Tour and Surf trims are only available with the less powerful 148bhp engine and front-wheel drive, taking 14.3 seconds from 0-62mph.
Pick the plusher California Ocean model, and you get a choice of both the 148bhp entry-level engine and a 201bhp version that can be specced with Volkswagen's 4MOTION four-wheel drive.
The 201bhp engine uses twin turbochargers, which endow it with an impressive turn of speed. A time of 11.3 seconds to get from 0-62mph for the four-wheel drive California doesn't look particularly impressive on paper but it makes the car very easy to drive on motorways. If you opt for the front-wheel drive version, 0-62mph takes 11.9 seconds.
One thing that we found during a spell driving a pre-facelift T6 California Ocean with the more powerful of the two engines, was that the large reserves of torque (450Nm from just 1,400rpm) meant that it had a tendency to lurch forward if you were too hasty when pulling away from a standstill. As mentioned above – a more relaxed approach is advisable.
It's surprisingly quiet for something so big – you'll notice more noise from the wind as it passes over its bulky body than from the engine itself. At speed, the DSG automatic gearbox is super smooth, which only adds to the Cali's refinement.
While not yet on sale, Volkswagen has confirmed a California version of the all-electric ID. Buzz will launch in time. We expect to hear more about its launch towards the middle of the decade.
Interior & comfort
Excellent quality and all the features you need – you can tell VW's been making the California for decades
Van drivers are expected to spend several hours behind the wheel every day, and the VW Transporter – the basis of the California – was designed with that in mind. The dashboard is actually very car-like in terms of layout, and its commercial vehicle nature is only given away by the steep angle of the steering wheel. You'll even find Volkswagen's sophisticated Active Information dashboard digital display in the Ocean trim.
While the Beach Camper, Beach Tour, Surf and Ocean models all have the expected family car must-have features, such as alloy wheels, air conditioning, central locking and DAB radio, it's the camping equipment that really defines what the California is all about. And it's easy to see where the extra cost of Volkswagen's camper goes compared to the Transporter van.
The range starts with the California Beach Camper, which gets a loft bed for two, a manually operated pop-up canvas roof and a three-seat bench in the rear that folds down into a two-person bed. It also gets a useful camping table and two folding chairs that are stored in the doors when not in use, swivelling front seats, and a stowable fold-out mini kitchen with a single gas hob.
The Beach Tour costs slightly more to buy, but actually does without the kitchen facilities, meaning you'll need to cook outside when camping. It gets a two-bed layout but the lower bed is wider thanks to the removal of the kitchen facilities, which also makes it more spacious inside. Both Beach versions get 17-inch alloy wheels, a 6.5-inch colour touchscreen and air conditioning, plus safety systems such as cruise control and autonomous emergency braking, along with crosswind assist and a driver attention system.
The California Coast model is no longer available, but Volkswagen has replaced it with the California Surf. This version features a double gas hob and a sink, and like the other models, it has sleeping space for four. The Surf also comes with heated front seats, plus a larger eight-inch infotainment system.
Above this sits the fully-fledged Ocean camper, with a full kitchen including a gas hob, plus a chest-style fridge. There's also an exterior mains power hook-up, two additional batteries for interior lighting and entertainment and blackout blinds for all the windows. There's a waste-water tank but no dedicated washing or toilet facilities, so you'll want to stay where amenities are close by.
It also gets a pop-up roof that is electric rather than manually operated, and you get a sophisticated monitoring system to keep an eye on battery and water levels, as well as three-zone climate control. It really does offer a lavish overnight sleeping solution, but seasoned campers used to roughing it under canvas will wonder if all these extra touches are really worthwhile.
Practicality & boot space
All models offer plenty of space, but you can pick the version that best suits your needs
Combine the steeply angled steering wheel with a high-set driver's seat that feels more like an armchair, and the California is very comfortable. The view forwards and sideways is extremely good, but you'll need to get used to having barely any view backwards or over your shoulder – especially if you go for one of the higher-spec models with the built-in kitchen and bulky cupboards. Fortunately, the mirrors are big and do a good job of eliminating blind spots.
Passengers will have barely any reason to complain. The passenger bench is mounted towards the back of the cabin, and can slide fore and aft along floor-mounted rails. Legroom is seemingly limitless no matter where the bench is positioned, but the traditional boot area will vary in size accordingly. Fortunately, there's masses of storage space distributed throughout, from the pair of big glove boxes, huge door bins and bottle compartments, to the drawers under the rear bench.
In camping mode, you'll find the 'downstairs' bed can be converted from the rear bench to be less generous in width than the one you can assemble beneath the pop-up roof – both are two metres long but the lower bed is 1,140mm compared to 1,200mm for the upper one. The Beach Tour is the exception, with a 1,500mm wide lower bed thanks to the removal of the mini kitchen. 
The roof is fairly easy to raise on both models but the Ocean's electric operation takes all the effort out of it. Folding the lower bed is a little counterintuitive at first but becomes much easier with practice.
Reliability & safety
The California should be every bit as safe and reliable as the VW Caravelle; there is no electric ID. Buzz California yet
The California comes with a three-year/100,000-mile warranty. It covers everything that comes as part of the California package, but camping-specific features are bound to be the subject of reasonable wear and tear expectations. 
Neither the California nor the Caravelle (with which the Cali shares its platform and myriad parts) featured in our 2022 Driver Power owner satisfaction survey but Volkswagen finished in 18th place out of 29 brands – a single place drop on the previous year. A total of 18.6% of owners reported faults with their cars.
The Caravelle attracted a four-star rating after independent Euro NCAP crash testing, and the California ought to protect its front seat occupants in a similar way, with six airbags offering extra reassurance. However, the addition of camping equipment and other extras make it hard to predict how those travelling in the back will fare in a crash.
Additionally, the California gets an array of safety technology as standard including traffic sign recognition and crosswind assist, with the latter capable of automatically applying the brakes during strong winds. Also featured is rear parking assist, which monitors for nearby cars when reversing. Front assist and automatic city braking are also fitted along with cruise control. An adaptive cruise system is also available on some models.