Watchdog: 'Brand new' CR-V was actually display model
Steven fuming after unregistered Honda SUV was delivered with scratches and worn trim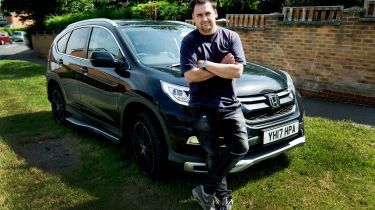 Many drivers choose to spend extra and buy their car brand new because they want it to be perfect on arrival – but the definition of 'brand new' might not be as clear-cut as most would expect.
Steven Graham, from Dodworth, South Yorkshire, called us after the new Honda CR-V he bought was delivered with worn trim, scratches and engine problems.
He signed a three-year PCP agreement on a CR-V 1.6 Black Edition with his local Honda dealer, Harrats Wakefield. "I was advised that the car was brand new, unregistered, and although it was at another dealership, it would be transferred to Harrats Wakefield," Steven said.
When Steven collected his new car, he immediately spotted problems. "I pointed out significant scratches along the entire length of the side of the car, along with worn interior trim," he told us.
He claims the sales manager then told him that the car was actually an ex-display model and that it could have had as many as 400 potential customers try it out. When Steven drove the car home, he said an engine malfunction light also came on.
Steven complained about this to Harrats Wakefield, which agreed to fix all of the problems, but he wasn't satisfied and asked us if he was able to reject the vehicle. A Honda spokesman told us that because Steven had agreed to let the garage repair the car it would be unlikely that he would be able to reject it, and that the decision ultimately lay with the dealer. Honda also told us that Steven was given a courtesy car while his motor was in for repairs, and was offered a £300 goodwill gesture towards future servicing.
Despite having Steven's car in for three weeks for repairs, Harrats Wakefield turned down his request to reject the vehicle.
We got in touch with the Motor Ombudsman, who advised that Steven may have been mis-sold his car, as the dealer described it as brand new. He has now contacted the ombudsman to see if a legal ruling will allow him to reject his CR-V.
Steven said: "I'm just very disappointed by this. I was told I was buying a brand new car, but this was not the case."
Nissan Ariya vs Volvo XC40 vs Volkswagen ID.4 - which is best?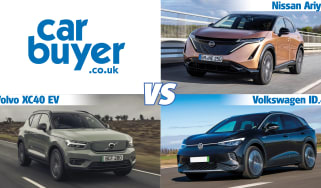 Nissan Ariya vs Volvo XC40 vs Volkswagen ID.4 - which is best?
Best new car deals 2022: this week's top car offers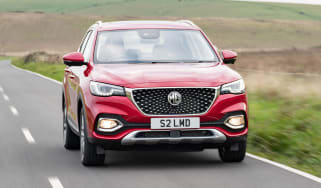 Best new car deals 2022: this week's top car offers
Kia Niro EV review