170-mile range for Renault Kangoo Z.E. 33 electric van
Costing from just over £14,000 after the plug-in van grant, the new Kangoo Z.E. can go further on a single charge than rivals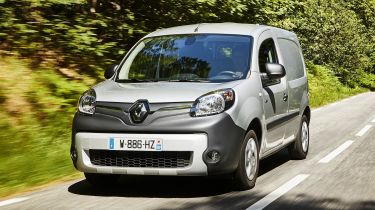 With a range of 170 miles, the new Renault Kangoo Z.E. 33 van will be able to go further between charges than any other electric van currently on sale.
Costing from just over £14,000 after the Government plug-in van grant (PiVG), it'll also be one of the most affordable EV vans when it arrives this November. Its official range is a 64-mile improvement on the outgoing model and Renault predicts up to 124 miles should be realistic in 'real-world' driving conditions, dropping to between 75 and 99 miles in wintry weather.
Filling up the battery pack from empty using a 7kW charger takes six hours, at a rate of about 21 miles an hour. There's also an 'ECO' mode that's said to improve range by around 10% by promoting gentle acceleration. This can be selected by the driver or can be permanently enabled by the fleet operator. Thanks to its electric drive and no tailpipe emissions, the Kangoo Z.E. is exempt from the London Congestion Charge and road tax.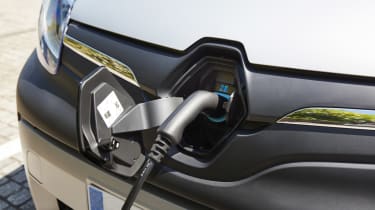 From the exterior, the Kangoo Z.E. 33 is distinguished by 15-inch alloy wheels and dark grey front and rear bumpers and door trims, while inside there's a reasonable amount of kit. Luxuries like DAB radio and electric door mirrors are fitted, along with a height-adjustable driver's seat. Options include a reversing camera for £600, cruise control (£200), LED daytime running lights (£270) and Renault's R-LINK infotainment system (£675). The permanent ECO mode costs £150.
There are four versions on offer, with the standard Kangoo getting two seats and a load capacity of 3.6 cubic metres, while the Kangoo Maxi extends load space to 4.6 cubic metres. The Kangoo Maxi Crew and Maxi Crew Cab get an extra row of seats allowing for a driver and four passengers, with a load of 1.3 cubic metres in the former. The Maxi Crew Cab has folding rear seats and a moving bulkhead to add flexibility and boost space to 3.6 cubic metres when there are no rear passengers.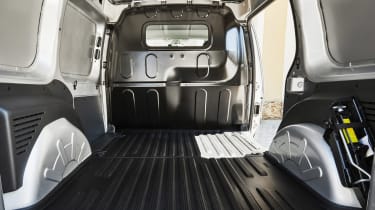 Engine management light: top 5 causes of amber engine warning light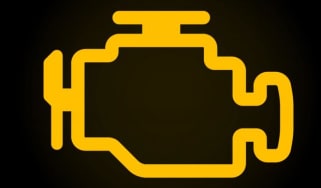 Engine management light: top 5 causes of amber engine warning light
Best new car deals 2022: this week's top car offers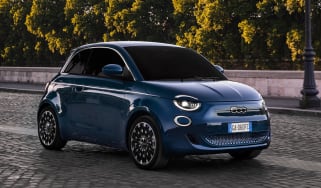 Best new car deals 2022: this week's top car offers
Top 10 cheapest electric cars 2022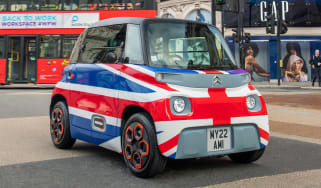 Top 10 cheapest electric cars 2022