Dyson cancels electric car project
2021 Dyson EV axed as firm announces project is commercially unviable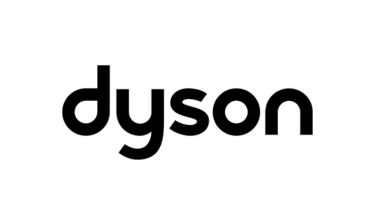 Dyson has abandoned plans to produce its own electric car because the company "simply cannot make it commercially viable". The English firm, which made its name with bagless vacuum cleaners and high-efficiency hand dryers, first announced in autumn of last year that a Dyson-badged electric car would go on sale in 2021, but the remainder of the allocated investment funds will now be channeled into the development of other products.
Company founder Sir James Dyson wrote in an email sent to employees that although Dyson Automotive had developed a "fantastic electric car", a process to find a buyer for the project had been "unsuccessful so far".
The e-mail also said that the company would look to find alternative roles for the 500 employees working on the EV project, and that the test facilities for it would be repurposed. James Dyson wrote that the battery developed for the car "will benefit Dyson in a profound way and take us in exciting new directions".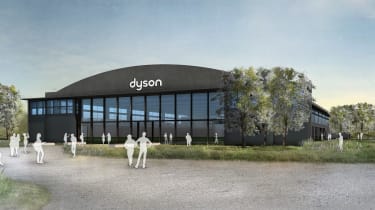 Dyson's original electric car plans
James Dyson is a man whose experience as a maker of vehicles is limited to the innovative human-propelled Ballbarrow of 1975. However, in 2016 a Government document revealed that plans for a Dyson electric car were being drawn up.
The company later went public with the plans in a letter to staff, confirming that it would invest £2bn into the project, split equally between the car itself and its associated battery technology and production facilities.
Speaking to Carbuyer, Dyson said: "We're not a Johnny-come-lately to EVs. I was interested in an all-electric car back in 1998 but the industry wasn't. It wasn't a fashionable thought in 1998; it wasn't fashionable three years ago. I was very disappointed that none of [the existing manufacturers] solved this problem until bad publicity about diesel engines forced them to. I didn't see what an existing manufacturer could offer us."
Dyson went on to explain that the new venture would be fresh from the ground up, as "we don't have an existing prototype, and what we're doing is quite radical, so there's not an existing chassis that we can use."
Dyson in Britain and Singapore
News of a Dyson electric car had long fuelled speculation as to where it would be built. Dyson told Carbuyer In 2017: "We don't know where we're going to make it. We'll make it wherever it's best to make it. Wherever we'll make the battery, we'll make the car; that's logical, because they're big, heavy things to move around. Where it's logistically most sensible. We need to make a decision on this in the next few months."
In October 2018 it was announced that the first Dyson electric car would be built in Singapore. Construction of a new factory began towards the end of the year, with completion scheduled for 2020 ahead of the scheduled sale of electric cars in 2021. Dyson already has a manufacturing presence in Singapore, producing 'digital motors' for the company's air-moving products.
In a letter to staff, Dyson's CEO Jim Rowan said: "Singapore offers access to high-growth markets, as well as an extensive supply chain and a highly skilled workforce. It has a comparatively high cost base, but also a strong bias towards developing and using advanced technologies… it is therefore the right place to make high-quality, technology-loaded machines, and the right place to make our electric vehicle."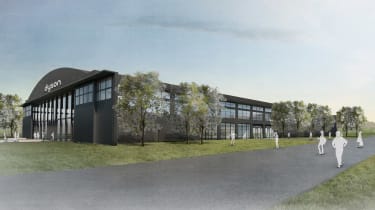 The design work on the car took place in Wiltshire, with 400 staff working on the project. While the company has taken on industry experts including Aston Martin's previous development chief Ian Minards, Dyson decided to "go it alone" in developing its electric vehicles (EVs).
Dyson, whose headquarters are in Malmesbury, Wiltshire, is planning to develop an R&D complex on the former RAF Hullavington airbase. Plans have been submitted for approval, and construction will bring Dyson's investment in the site to over £200m. The site will include test test tracks claimed to total more than 10 miles.
The company has already restored two of Hullavington's hangars dating from 1938, and says that three new buildings will add an extra 15,000 square metres of space. Rowan said at the time: "Our growing automotive team is working from Dyson's state-of-the-art hangars at Hullavington. It will quickly become a world-class testing campus where we hope to invest £200m, creating more high-skilled jobs for Britain. We are now firmly focused on the next stage of our automotive project, strengthening our credentials as a global research and development organisation."
The UK Government's National Infrastructure Delivery Plan, released in 2016, outlined a £16m grant to assist Dyson with research and development surrounding battery development. However, there was still hope at that point that the Dyson electric car would be produced in the UK.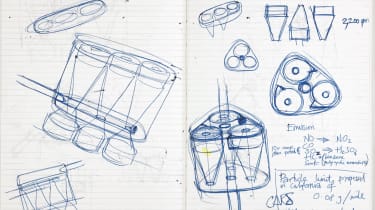 The Dyson electric car, design and specification
While few concrete details concerning the car were ever revealed, Dyson told Carbuyer that it was to be launched as a premium product: "It's not a sports car and it's not a very cheap car. It's about technology and using technology in an interesting way. We're not going for the [Nissan] Leaf end [of the market]."
Dyson said that the car would have a distinct look, just as the company's hair dryers, washing machines and vacuum cleaners do. "There's no point in doing one that looks like everyone else's," he said. "We're not in that business. You'll have to wait and see. We're trying to be radical."
The electric Dyson car was set to feature solid-state batteries, a rapidly developing technology that car manufacturers such as Toyota are working on. Solid-state batteries are more complex than lithium-ion batteries, with higher energy density yields and potentially faster charge times. "We believe the batteries will be ready," Dyson said in 2018. "They're highly complex. We've done the chemistry, but the manufacturing is highly complex."
Dyson is also known to have applied to extend its 'Digital Motor' trademark for automotive use, but it looks likely it may now never be used in that capacity. Dyson said in his email announcing the cancellation that the Dyson electric car "was not the first project which has changed direction and it will not be the last."
Engine management light: top 5 causes of amber engine warning light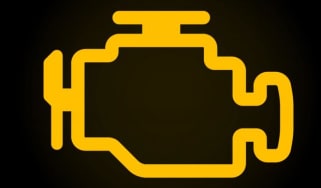 Engine management light: top 5 causes of amber engine warning light
Top 10 cheapest electric cars 2022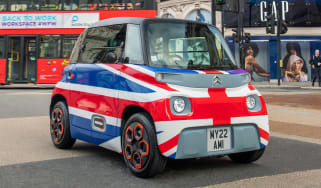 Top 10 cheapest electric cars 2022
Top 10 best electric SUVs 2022
Top 10 best electric SUVs 2022