Watchdog: Mazda6 missing sat-nav card costs £700 to replace
Martin shocked at Mazda dealer's demands when he can find alternative online for £34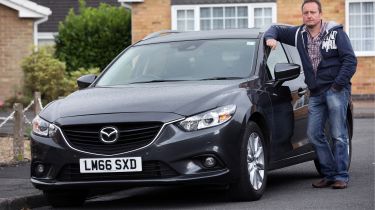 If you buy a second-hand car with satellite navigation, make sure the SD card that contains the maps is included – because retro-fitting this simple memory chip could cost you hundreds of pounds.
That's what reader Martin Bryant, of Ravenstone, Leics, discovered, after buying an ex-rental Mazda 6 from independent firm Goodwins Auto Salvage in Macclesfield, Cheshire. Having taken delivery of the 66-plate estate, Martin realised the maps weren't installed and was shocked to 
learn the official cost of replacing them.
He told us: "The car was advertised as having sat-nav, but when I discovered the SD card was missing I contacted the garage. It said the car, which was previously owned by Hertz, was given to the garage like that, so it must have been stolen."
Martin said he'd seen what looked like original Mazda SD cards on sale online for as little as £34, so decided not to pursue the garage for compensation. "At that price, it wasn't worth the hassle," he added. But when he decided it was safer for his local Mazda garage to supply and fit the chip, 
he was shocked by the price difference.
"The dealer told me it would cost £700 to have a new card fitted!" he said. "Mazda can't possibly justify that price." We called Mazda, and it confirmed that while owners of its current line-up would only have to pay £130 per year, after the first three years, for map updates, new customers would have to cough up £700 to have the card installed.
A Mazda spokesman said: "The bulk of that cost would normally be covered in the price of the car – it includes licensing fees, as well as the maps. If you buy the car without sat-nav, it's around £700 cheaper."
He also warned used car buyers against getting black-market memory cards online, adding: "These cards were being stolen from hire cars, so we tightened the security."
Although the selling garage fell foul of the Consumer Rights Act, which states goods must be sold "as described", Martin bought an aftermarket SD card from eBay instead.
"I paid £45 for the card in the end and it came with the whole sat-nav package," he said. "I was prepared to pay for the Mazda original part, but £700 was far too much."
Nissan Ariya vs Volvo XC40 vs Volkswagen ID.4 - which is best?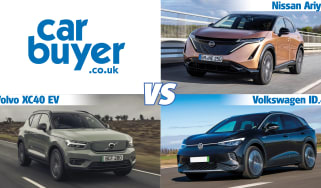 Nissan Ariya vs Volvo XC40 vs Volkswagen ID.4 - which is best?
2023 Hyundai Ioniq 5 N spotted testing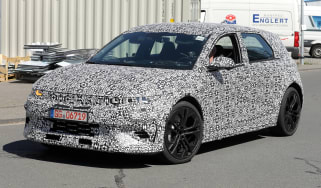 2023 Hyundai Ioniq 5 N spotted testing
Best new car deals 2022: this week's top car offers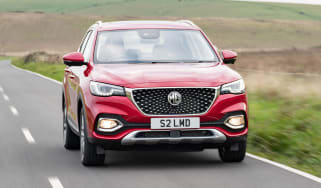 Best new car deals 2022: this week's top car offers