Honda S2000 rumoured to return
Honda could launch a follow-up to its S2000 sports car if demand is strong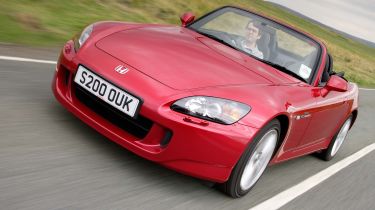 A spiritual successor to the high-revving Honda S2000 sports car could be on the cards, the company's CEO has hinted.
The Honda S2000 was a lightweight two-seater in the mould of the Mazda MX-5, but with performance that put it in the Porsche 718 Boxster class. Production ceased in 2009 and enthusiasts have lamented its passing ever since, but Honda CEO Takahiro Hachigo strongly hinted that the launch of a new model along similar lines can't be ruled out.
Commenting at the 2017 Tokyo Motor Show, Hachigo said: "Honda is quick to develop sporty cars if requests are there. I've already heard many voices expressing a desire for a new S2000.
"All over the world, there are more and more voices expressing a desire to launch this. However, we need more time to evaluate," he added. "Our first priority is to have an evolution of our current performance cars for the next generation, but if the salespeople can give us a commitment to sales, then it might get the green light."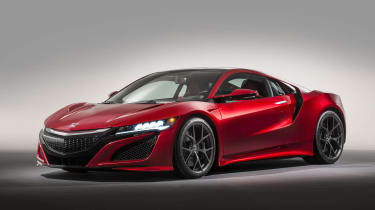 This comes as a virtual retread of the story that led to the original S2000, which was first shown as a concept car in 1995 and, in the heat of public enthusiasm, entered production in 1999 to mark the company's 50th anniversary. Just as, in 1995, the first generation of Honda NSX was wowing the motoring press, today's second-generation NSX paves the way for a smaller, simpler sports car below it in Honda's line-up.
Rumours of a potential S2000 successor have been circulating for a while, but Hachigo's comments are the first to be made by a representative of Honda. In 2015 our sister publication, Auto Express, reported on a potential S2000 replacement, then referred to as a 'Baby NSX', and using an NSX-like mid-engined layout rather than the front-engined arrangement of the S2000. The engine itself would likely be a version of the Honda Civic Type R's turbocharged 2.0-litre. However, emissions regulations could bring it closer to the NSX by forcing the use of a petrol hybrid setup.
Design inspiration is likely to come from the angular form of the latest NSX, and the new car would be visibly recognisable as a Honda. It's probable, though, that an S2000 successor would be offered as a coupe only, abandoning the soft-top convertible format of the original.
Meanwhile, the latest Honda Civic Type R continues to carry the 'affordable performance' baton for the company in Britain, where it's also assembled. Constructed in Swindon, Wiltshire, the Type R is exported to several global markets, including Japan.