Aston Martin Vanquish S Ultimate: the end of an era
The Aston Martin Vanquish gets a big send-off with a limited-run special edition
The Aston Martin Vanquish S Ultimate special edition is the last hurrah for the British brand's long-serving range-topper. Built to "celebrate this much loved and highly acclaimed flagship as it enters the final phase of its production life", the Ultimate will be limited to just 175 coupe and Volante convertible examples. Deliveries are due to start in early 2018.
The new car is powered by the same 595bhp 6.0-litre V12 petrol engine as the standard Vanquish S, paired with an eight-speed automatic gearbox. Official performance figures haven't been released, but it's likely the Ultimate will share the standard car's 3.5-second 0-62mph time and top speed of just over 200mph. Carbon-ceramic brakes help rein things in, while adaptive suspension maximises cornering performance.
While its mechanicals have remained untouched, the Vanquish S Ultimate benefits from a range of styling changes that set it apart from the standard car. Buyers can choose from three 'Designer Themes' – combinations of interior and exterior colours and trims "crafted by the Aston Martin Design Team" – although a bespoke combination of exterior and interior finishes can also be specified. Each Theme takes a colour (Ultimate Black, Zenon Grey or White Gold) and adds complementary coloured graphics to exterior details like the front air intake, diffuser and sills (Copper Bronze, Cobalt Blue and Bronze respectively). Each Theme has a corresponding interior, with complementary leather and carbon-fibre trim combinations.
"With the Ultimate Edition, we have accentuated the Vanquish S's unique blend of tradition, technology and craftsmanship with a selection of three bold exterior paint schemes and hugely appealing interior packages that make creative use of exciting materials," said Aston Martin's chief creative officer, Marek Reichman. "Our design team has created three unique themes which unite an exterior and interior package, but we have been careful to ensure each exterior colour and interior theme work well together to offer our customers maximum choice."
The Aston Martin Vanquish S Ultimate coupe starts at £211,995, while the Volante convertible is priced from £223,995 – about £10,000 more than the standard version of each.
Engine management light: top 5 causes of amber engine warning light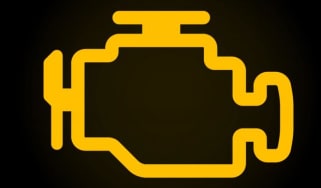 Engine management light: top 5 causes of amber engine warning light
Best new car deals 2022: this week's top car offers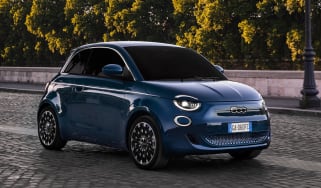 Best new car deals 2022: this week's top car offers
Top 10 cheapest electric cars 2022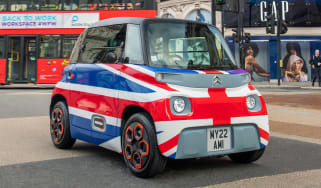 Top 10 cheapest electric cars 2022