Subaru WRX STI Final Edition is last of its kind
Subaru says "farewell" to the WRX STI with 150 upgraded Final Edition cars
Subaru has announced a WRX STI Final Edition and while we're used to limited-edition rally-inspired models from the Japanese manufacturer dating back to the 1990s, this one is said to be its last.
Limited to 150 cars and aimed squarely at the UK's Subaru enthusiasts, the go-faster version is claimed to "say farewell to this brand icon and mark the end of this era of Subaru's heritage in the UK". The manufacturer will instead now focus on the development of new platforms and powertrains.
Fans shouldn't despair completely, though, because Subaru just unveiled its VIZIV Performance Concept at the Tokyo Motor Show – and that could preview a spiritual successor to the WRX STI.
In the meantime, fans of the iconic blue-and-gold rally car for the road will need to be quick. If they do bag a Final Edition, they'll find it has new technology that decides when to send power to each wheel electronically, rather than allowing the driver to choose (using Subaru's DCCD system).
Anthracite, rather than gold, wheels are fitted and they've been increased in size to 19 inches in diameter. This has enabled Subaru to fit larger Brembo brakes with bright yellow calipers, designed to stave off brake fade for longer and provide a more consistent feel under your foot.
As well as its performance hardware, the STI Final Edition also looks more aggressive courtesy of a front bumper with a blacked-out lower grille and a larger aperture for improved cooling. The grille gets a black surround and you'll also find Final Edition badges on the doors.
Black inserts adorn the instrument panel, gearlever surround, door trims and steering wheel, contrasting with red seatbelts and stitching for the upholstery. As well as being more hardcore, there are a few extra luxuries, too, like heated front seats and a larger 5.9-inch display mounted on top of the dashboard. The infotainment system has also come in for attention and gets a reversing camera and DAB radio.
Other kit includes LED projector headlights with automatic dipping, with oncoming traffic spotted by a camera mounted in the windscreen. Turn into a corner and the headlights will also point into it for improved illumination on a twisting B-road.
Subaru WRX STI Final Edition price and on-sale date
You'll be able to order one of the 150 Final Editions from 1 November, priced from £33,995. That's around £2,000 more than a standard WRX STI, but as well as the upgrades, it will net you a slice of motoring history.
Engine management light: top 5 causes of amber engine warning light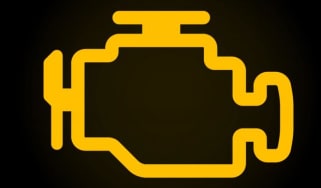 Engine management light: top 5 causes of amber engine warning light
Tesla Cybertruck finally delivered: specs, prices and UK availability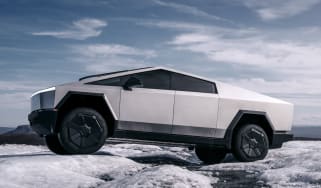 Tesla Cybertruck finally delivered: specs, prices and UK availability
Best new car deals 2023: this week's top car offers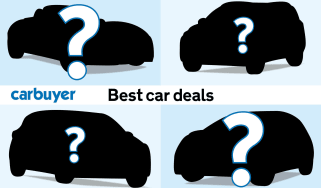 Best new car deals 2023: this week's top car offers