De Tomaso Pantera reimagined by former Lotus boss
Lamborghini Huracan-based supercar revealed by ARES Design
ARES Design, the firm founded by former Lotus boss Dany Bahar has revealed the first car to be built in its new factory in Modena, Italy.
The ARES "Project Panther" is a modern interpretation of the De Tomaso Pantera supercar, and is based on the Lamborghini Huracan. It is undergoing final design, aerodynamic and crash testing, before going on sale in limited numbers in the second half of 2018.
Project Panther follows tweaked versions of the Mercedes G-Class and Bentley Mulsanne called ARES X-Raid and Design Coupe for Bentley Mulsanne. The former has power increased to 760bhp, while the latter is a coach-built two-door coupe version of Bentley's flagship car.
ARES says Project Panther is from the firm's Bespoke Creations service, which specialises in coach-built cars using a "unique mix of traditional skills and values, and modern engineering and manufacturing technologies".
The design team is led by former Lotus lead designer Mihai Panatescu.
In a statement, ARES said the it aims to "deliver a future classic that reflects the essence of an iconic car's exterior style and marry it with an equally revered existing chassis."
Dany Bahar said: "This factory and Project Panther give a clear sign of our intent to design, engineer and produce the world's most stunning bespoke and coach-built cars.
"We started ARES three years ago with unprecedented demand to work on the personalisation of clients' cars, and have satisfied well over 200 customers with unique interiors, exterior design elements, bodywork engineering and performance upgrades. Our new Modena facility allows us to move above and beyond this normal personalisation service, bringing together new design and engineering technologies, teams of skilled craftsmen, and passionate experts who have joined us from local supercar businesses.
"We're not restricted by corporate processes or fixed views on how 'our' cars should be seen, nor are we limited by technology and facilities that restrict what we can do for customers. Our new facility in Modena works perfectly for the growing market of special requests from car enthusiasts and Project Panther is the first of a portfolio of cars – and other surprises - that we will be presenting at an official opening in January."
The iconic De Tomaso Pantera entered production in 1971 and, over 20 years, more than 7,000 were built. The sleek supercar was powered by a Ford V8 engine and claimed a top speed of 159mph. The firm was headquartered in Modena.
Top 10 best hybrid cars 2021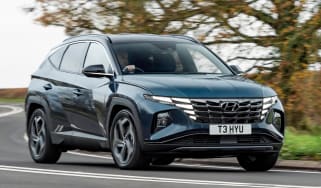 Top 10 best hybrid cars 2021
Genesis GV80 SUV review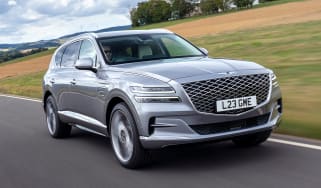 What is AdBlue?