Zero-star safety rating for Fiat Punto
Euro NCAP consider Fiat's aging supermini as 'past its sell-by date'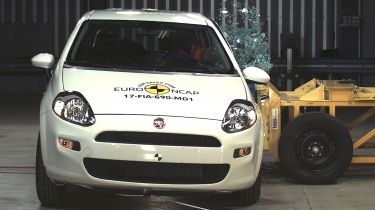 The Fiat Punto has been given a no-star rating by independent safety experts Euro NCAP – the first time such a score has been given. It was also given a zero per cent score in organisation's safety assist category.
The Fiat Punto was retested as part of an ongoing reassessment of older vehicles. When the Punto was first tested, under its Grande Punto name in 2005, it scored five stars for adult occupant protection and three stars for both child and pedestrian protection. Euro NCAP says the process is to find cars "that are past their sell-by-date where safety is concerned".
As new technology increases the safety of new cars, Euro NCAP makes the test tougher. It said the low rating "came because of low scores for its crash performance, combined with the absence of key technologies such as autonomous emergency braking".
The Punto scored zero per cent in the safety assist category, which assesses equipment that helps to avoid crashes.
It scored 51% for adult occupant protection, 43% for child protection and 52% for pedestrian safety. By contrast, the best-performing small hatchback is currently the new Volkswagen Polo, which scored 96, 85 and 76% respectively. The top-performing model in the safety assist category is the Nissan Micra, with a 73% score.
Matthew Avery from Thatcham Research, which plays a pivotal role in Euro NCAP assessments, told Carbuyer "given its £11,000 starting price, in terms of pound-per safety, it's not a good buy."
Avery said that "things have moved on" since the Punto was first tested in 2005, and misses commonly-fitted "fundamental passive safety systems like side airbags" and offers "poor whiplash protection".
He said Fiat should "go back to the drawing board" with the Punto, adding "Fiat knows how to make five-star vehicles [such as the 500L] and can do better, while cars like the latest SEAT Ibiza demonstrate it's possible for buyers to combine value for money with safety."
The score, he said "reflects the fact Euro NCAP has moved on, and Fiat hasn't with the Punto".
A Fiat spokeswoman said: "Safety is of the utmost importance to the FCA group. When Punto was launched 12 years ago, it was the first five-star Euro NCAP car in its class. The importance of safety to the FCA (Fiat Chrysler Automobiles) group is demonstrated by the number of new models achieving five stars, for example Alfa Romeo Giulia, Alfa Romeo Stelvio and the Jeep Compass."
Nissan Ariya vs Volvo XC40 vs Volkswagen ID.4 - which is best?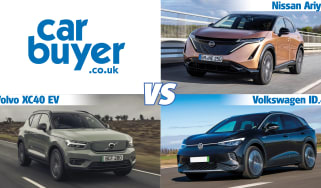 Nissan Ariya vs Volvo XC40 vs Volkswagen ID.4 - which is best?
2023 Hyundai Ioniq 5 N spotted testing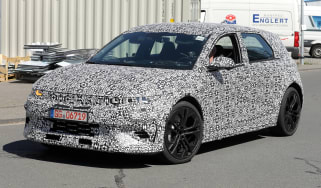 2023 Hyundai Ioniq 5 N spotted testing
Best new car deals 2022: this week's top car offers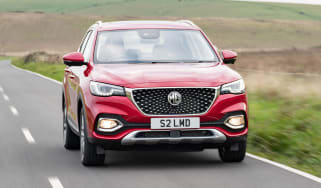 Best new car deals 2022: this week's top car offers