£53m in Dartford Crossing fines since toll barrier removal
Fines for late or non-payments account for a third of total Dartford Crossing income
Motorists who fail to pay the Dartford crossing fee in time have stumped up over £53m in fines so far – representing almost a third of its yearly income – official figures confirm.
The removal of toll barriers at the Thames crossing at Dartford had been credited with dramatically reducing the time drivers queue in order to use the tunnel and bridge that link Essex and Kent.
But according to a Freedom of Information request, a staggering 7.7m fines have been issued since the barriers were replaced with an ANPR (Automatic Number Plate Recognition) based charging system in 2014.
Under the old system, drivers paid at the barriers using coin-operated collection booths. From 30 November 2014, the system was automated, logging the identity of cars as they cross the river. Car drivers are required to pay £2.50 for each crossing using an online payment system, over the phone, via a Payzone outlet or by post.
Crossing payments must be made by midnight the following days, else motorists face a £70 fine, reduced to £35 if settled within 14 days. Account figures released by Highways England show the enforcement of these fines has become a considerable income stream for the crossing.
Between 2015 and 2016, the first complete accounting year during which the barrierless system was in operation, £76.7m was paid by 'Dart Charge' account holders - individuals and organisations who regularly use the Dartford crossing and are granted a discount. An additional £31.3m was paid by those without Dart Charge accounts, either online, by phone, mail or Payzone.
However, enforcement revenue generated through fines for non-payers reached £53.1m over the same period – almost 33% of the Dartford Crossing's total income.
Compared to 2014-15, total Dartford Crossing income rose by some £61.7m, a figure explained in the official document as "primarily due to the application of enforcement management measures across the whole financial year and increases to traffic flow".
The document also states traffic volume increased by only 8% - and only 7.3% during the chargeable period of 06:00 to 22:00 every day. A Highways England spokesperson said:
"Dart Charge has removed a major source of congestion at the Dartford Crossing, and is giving drivers more flexibility about how and when they pay the crossing charge. Instead of stopping at a barrier to pay, drivers can now pay online, by phone, post or in a shop - either in advance or by up to midnight the day after their crossing.
"More than 95% of drivers are paying their Dart Charge on time, comparing well to any other similar scheme worldwide. It is only fair to these drivers that non-payment is enforced, and we try to do this fairly and appropriately.
"We are absolutely clear that drivers using the Dartford Crossing need to pay their Dart Charge, but we try and offer drivers maximum opportunity to avoid a penalty. For example, all first offenders are offered the opportunity to pay their outstanding crossing charges and cancel their penalties."
To find out more about the Dartford Crossing, how to pay and avoid a fine, read our feature.
Top 10 best cheap-to-run cars 2022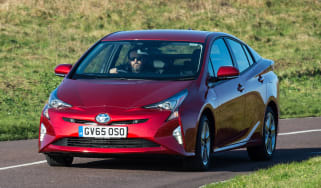 Top 10 best cheap-to-run cars 2022
UK road tax 2022: VED tax rates and bands explained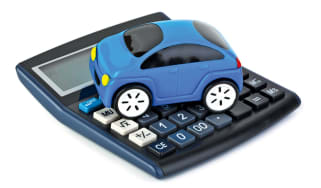 UK road tax 2022: VED tax rates and bands explained
Best new car deals 2022: this week's top car offers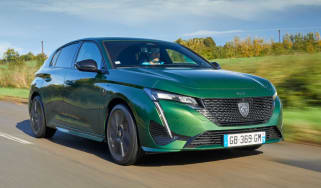 Best new car deals 2022: this week's top car offers