Dartford Crossing payment and Dart Charge guide
Find out when and how to pay the Dartford toll, save money and avoid fines
In 2014, ticket booths were removed from the Dartford Crossing and the 'Dart Charge' was introduced. The system uses Automatic Numberplate Recognition (ANPR) cameras to identify who needs to pay. The absence of physical barriers speeds up traffic and reduces congestion. The Dartford Crossing is owned by the government.
Motorists who cross the Thames using the Dartford Tunnel or Queen Elizabeth II Bridge need to pay online or visit a Payzone store to pay with cash. You can also set up an online payment account, which reduces the cost.
With the exception of motorcyclists, the owner of any vehicle using the Dartford toll crossing needs to pay. You have until midnight the day after you made the crossing to pay the charge.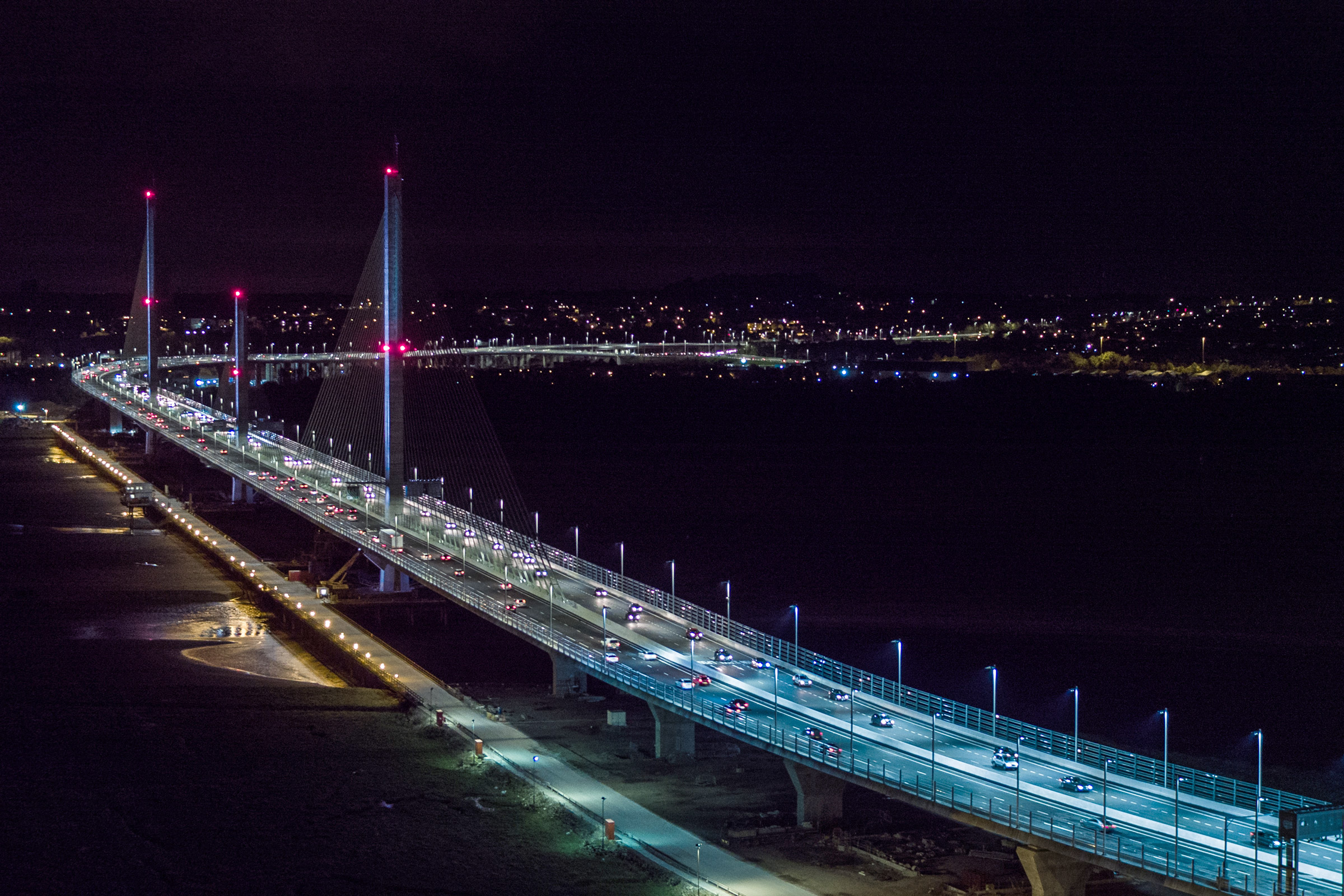 Mersey Gateway Bridge payment guide
The removal of ticket booths is said to have reduced peak-time journeys by around 15 minutes but the scheme hasn't proved entirely perfect, with more than two million penalty-charge notices handed out to motorists every year since 2015. Even in 2020, during a pandemic that resulted in several national lockdowns, 2.2 million motorists received a penalty notice.
Dartford crossing charges 2020/21
Dartford toll fees were increased by 50p when the new ANPR system was introduced in 2014. The 2020/21 Dart Charge fees are:
Cars: £2.50
Two-axle goods vehicles: £3.00
Multi-axle goods vehicles: £6.00
Motorcycles: Free
You can save money by setting up a Dart Charge account, reducing charges to:
Cars: £2.00
Two-axle goods vehicles: £2.63
Multi-axle goods vehicles: £5.19
Motorcycles: Free
Dartford charge times
The Dartford toll applies between 6am and 10pm, with every vehicle required to pay. The exact fee varies depending on the type of vehicle being driven.
It's free to make the Thames crossing using the Dartford Tunnel or Queen Elizabeth II Bridge between 10pm and 6am.
The same fees apply every day, including at weekends and on bank holidays. You'll also need to pay the same charge each time you cross, so a return journey in a car (with no Dart Charge account) costs £5. Handily, you can make both payments at the same time.
Although cyclists are unable to ride through the tunnel or over the bridge, bicycle transfers are available. They take around 20 minutes and can be arranged using the telephones at each end of the crossing. If you're planning to use the service, you should check it's operational, as it doesn't run 24 hours a day.
How to pay the Dartford Crossing charge
The payment method for the Dartford Crossing is similar to that for the London Congestion Charge. Payment can be taken:
How long do I have to pay?
When you use the crossing, you have until midnight the day after you cross to pay the toll. Payments can also be made online up to a year before making the crossing.
If you want to increase the amount of time you have to pay, you can enrol with a company called Dartsave.
Once registered, you have up to 21 days after crossing to make the payment of £2.50. Every time you cross, Dartsave sends you an e-mail reminder to make the payment.
Dartford Crossing late payment fine
If you forget to pay the Dart Charge on time, you'll get a £70 fine, which reduces to £35 if paid within a fortnight – although if you fail to pay within 28 days, it goes up to £105.
This fine applies to each individual crossing, so if you make a return trip and forget to pay for both journeys, you could be liable for a total fine of £210.
If you think a penalty charge notice (PCN) is wrong, you may be able to make a Dart Charge appeal to an independent tribunal. However, you'll need to challenge the ticket first by making a 'representation' with Dart Charge within 28 days.
When making a representation, you must:
Explain your reasons for challenging the PCN in as much detail as you can
Provide copies of any evidence or documents that support your challenge
If your challenge is rejected you will receive a 'notice of rejection' and you'll have a further 28 days to pay the fine or make a Dart Charge appeal to an independent tribunal.
Saving money on the Dartford Crossing
You can make savings of up to a third compared to the standard Dartford Crossing charges by setting up a Dart Charge pre-payment account online. To do this, visit the Dartford Crossing section of the gov.uk website.
To set up a pre-payment account, you'll need your vehicle's registration number and a credit or debit card to make a one-off £10 payment. It's also possible to organise an automatic top-up for a Dart Charge account, although you have to provide bank-account details to do so.
Businesses can also set up a commercial account – you'll need your company name and number to do this, but it should be a fairly straightforward process.
If you're using a car to make the Dartford Crossing and set up a Dart Charge account, you'll save just over 30% compared to the standard charge.
Dartford Crossing local resident discount
If you live in the Dartford or Thurrock council-tax zones and have a Dart Charge account, you're eligible for a significant residents' discount. You can either pay £10 a year, which gives you 50 free crossings, with all subsequent crossings costing just 20p, or you can have unlimited crossings for £20 a year.
If you're disabled
If the vehicle you're driving is exempt from road tax because you're disabled, you don't need to pay the Dart Charge. ANPR cameras will automatically check your vehicle as you cross, so you don't need to do anything.
I am an existing DART-Tag customer
If you had a DART-Tag account before the new system came in, you don't need to set up a new Dart Charge account, but you do have to transfer your details to Dart Charge. You should have received instructions on how to do this, but if you have any questions, call Dart Charge on 0300 300 0120.
Who owns Dartford Crossing?
The Dartford Crossing is operated by Highways England, a company owned by the government. It's responsible for the upkeep, operation and improvement of England's motorways and major A roads. The Dartford Crossing takes the A282 across a section of the River Thames.
When travelling, think about downloading one of these best rated sat-nav apps, or why not read our guide to the Waze smartphone navigation app.
What is AdBlue?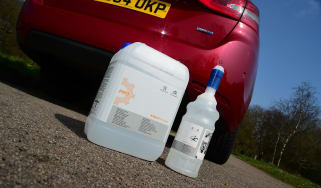 Top 10 best company cars 2021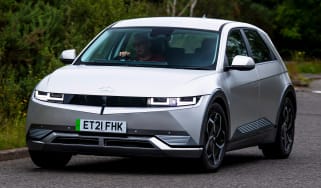 Top 10 best company cars 2021
Genesis GV80 SUV review