Dartford Crossing payment and Dart Charge guide
Find out when and how to pay the Dartford toll, save money and avoid fines
If you need to get from the South of London to the North of it – or vice versa – chances are you might need to cross the Dartford Tunnel or Queen Elizabeth Bridge, collectively known as the Dartford Crossing. It's a tolled route, so it's necessary to pay the Dart Charge to use it. 
You can no longer pay at a booth so you'll have to pay the Dart Charge online, pay it by phone or visit a shop with a Payzone terminal in person. You can set up automatic Dart Charge payments to make it easier, which also costs less. It's even possible to pay by post in advance, should you wish.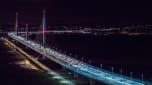 Mersey Gateway Bridge payment guide
Local residents who pay council tax to Dartford borough council or Thurrock Council are eligible for a reduced Dart Charge cost. A payment of £20 a year gives these residents unlimited crossings, while £10 gets 50 crossings, with any over that amount costing just 20p each.
There's a payment window for settling the Dart Charge, which is by midnight of the day after you cross it. To reduce queuing, you no longer have to stop at a barrier to drive through the Dartford Crossing – ANPR technology will take a snapshot of your numberplate meaning you'll need to pay or risk getting a fine of £70, decreasing to £35 if paid within 14 days or increasing to £105 if you fail to pay within 28 days. 
There are plenty of signs leading up to the tunnel and bridge, so watch out for these if you don't intend to cross. With the exception of motorcyclists, the owner of any vehicle using the Dartford crossing needs to pay the toll.
Dartford crossing charges 2023
Dartford toll fees were increased by 50p when the new ANPR system was introduced in 2014. The standard one-time payment Dart Charge fees for 2023 are:
Cars: £2.50
Two-axle goods vehicles: £3.00
Multi-axle goods vehicles: £6.00
Motorcycles: Free
You can save money by setting up a Dart Charge account, reducing charges to:
Cars: £2.00
Two-axle goods vehicles: £2.63
Multi-axle goods vehicles: £5.19
Motorcycles: Free
Dartford Crossing charge times
The Dartford toll applies between 6am and 10pm every day, including weekends and bank holidays. The exact fee varies depending on the type of vehicle being driven.
It's free to make the Thames crossing using the Dartford Tunnel or Queen Elizabeth II Bridge between 10pm and 6am.
The same fees apply every day, including at weekends and on bank holidays. You'll also need to pay the same charge each time you cross, so a return journey in a car (with no Dart Charge account) costs £5. Handily, you can make both payments at the same time.
What vehicles can use the Dartford Crossing?
Motorcyclists, cars, and HGV's are all able to use the Dartford Crossing, however, vehicles that are carrying hazardous loads are not permitted to use the northbound tunnel. Vehicles that are oversized will be identified prior to entering the northbound tunnel and may either be turned away, or guided so as not to enter the west (smaller) tunnel.
Although cyclists are unable to ride through the tunnel or over the bridge, bicycle transfers are available. They take around 20 minutes and can be arranged using the telephones at each end of the crossing. If you're planning to use the service, you should check it's operational, as it doesn't run 24 hours a day.
How to pay the Dartford Crossing charge
The payment method for the Dartford Crossing is similar to that for the London Congestion Charge. Payment can be taken:
Partnership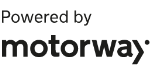 Need to sell your car?
Find your best offer from over 5,000+ dealers. It's that easy.
Online at www.gov.uk/pay-dartford-crossing-charge
By phone on 0300 300 0120
By textphone on 18001 0300 300 0120
At any retail outlet with a Payzone terminal. Find your nearest by visiting payzone.co.uk
By post in advance to: Dart Charge, PO Box 842, Leeds LS1 9QF
How long do I have to pay?
When you use the crossing, you have until midnight the day after you cross to pay the toll. Payments can also be made online up to a year before making the crossing.
If you want to increase the amount of time you have to pay, you can enrol with a company called Dartsave.
Once registered, you have up to 21 days after crossing to make the payment. Every time you cross, Dartsave sends you an e-mail reminder to make the payment.
Dartford Crossing late payment fine
If you forget to pay the Dart Charge on time, you'll get a £70 fine, which reduces to £35 if paid within a fortnight – although if you fail to pay within 28 days, it goes up to £105. Plus, you'll also have to pay the original toll on top of that.
This fine applies to each individual crossing, so if you make a return trip and forget to pay for both journeys, you could be liable for a total fine of £210.
If you think a penalty charge notice (PCN) is wrong, you may be able to make a Dart Charge appeal to an independent tribunal. However, you'll need to challenge the ticket first by making a 'representation' with Dart Charge within 28 days.
When making a representation, you must:
Explain your reasons for challenging the PCN in as much detail as you can
Provide copies of any evidence or documents that support your challenge
If your challenge is rejected you will receive a 'notice of rejection' and you'll have a further 28 days to pay the fine or make a Dart Charge appeal to an independent tribunal.
Saving money on the Dartford Crossing
You can make savings of up to a third compared to the standard Dartford Crossing charges by setting up a Dart Charge pre-payment account online. To do this, visit the Dartford Crossing section of the gov.uk website.
To set up a pre-payment account, you'll need your vehicle's registration number and a credit or debit card to make a one-off £10 payment. It's also possible to organise an automatic top-up for a Dart Charge account, although you have to provide bank account details to do so.
It is advisable to check your payment details and account are valid before making your journey. Motorists that have set up an account, but haven't made a crossing in over a year, may find their account has been made inactive. If this is the case you can be liable for a penalty charge unless you pay another way. A quick check online to make sure your payment details and account are all valid can save having to contest a penalty notice later on.
Businesses can also set up a commercial account – you'll need your company name and number to do this, but it should be a fairly straightforward process.
If you're using a car to make the Dartford Crossing and set up a Dart Charge account, you'll save just over 30% compared to the standard charge.
Dartford Crossing local resident discount
If you live in the Dartford or Thurrock council tax zones and have a Dart Charge account, you're eligible for a significant residents' discount. You can either pay £10 a year, which gives you 50 free crossings, with all subsequent crossings costing just 20p, or you can have unlimited crossings for £20 a year.
If you're disabled
If the vehicle you're driving is exempt from road tax because you're disabled, you don't need to pay the Dart Charge. ANPR cameras will automatically check your vehicle as you cross, so you don't need to do anything.
I am an existing DART-Tag customer
If you had a DART-Tag account before the new system came in, you don't need to set up a new Dart Charge account, but you do have to transfer your details to Dart Charge. You should have received instructions on how to do this, but if you have any questions, call Dart Charge on 0300 300 0120.
Is the Dartford Crossing always open?
The bridge and tunnel operate 24 hours a day, 365 days a year, however under certain circumstances the bridge may become speed restricted or closed.
To reduce the likelihood of accidents, the bridge becomes speed restricted to 30mph if there are crosswinds of 50mph or more, or if headwinds are 60mph or higher. If wind speeds exceed 55mph in crosswinds, or 65mph headwinds then lanes are closed depending on wind direction, but the bridge remains open with the speed restriction of 30mph.
If crosswinds reach 60mph and above, or headwinds reach 70mph or more then the bridge is closed and traffic is directed through the tunnel.
Who owns the Dartford Crossing?
The Dartford Crossing is operated by Highways England, an organisation owned by the government. It's responsible for the upkeep, operation and improvement of England's motorways and major A roads. The Dartford Crossing takes the A282 across a section of the River Thames.
Before setting off on a long journey, make sure to read our guide on checking and topping up your oil if necessary to avoid mechanical issues…
Engine management light: top 5 causes of amber engine warning light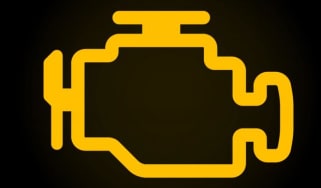 Engine management light: top 5 causes of amber engine warning light
Tesla Cybertruck finally delivered: specs, prices and UK availability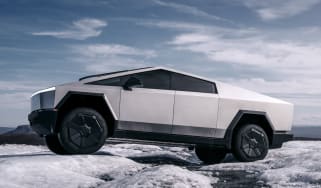 Tesla Cybertruck finally delivered: specs, prices and UK availability
Best new car deals 2023: this week's top car offers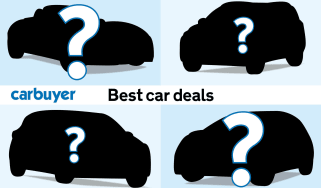 Best new car deals 2023: this week's top car offers