MINI launches custom 3D-printed parts service
Bespoke names, logos and designs can be printed and etched into a range of trim pieces
MINI owners will be able to design their own parts using a new 3D printing and laser-etching service. The launch of MINI Yours Customised will be the first time such a service has been offered by a mainstream carmaker.
Owners will be able personalise a range of MINI components with their own name, a logo or a pattern. The parts can be ordered from the firm's online shop and are claimed to take less than five minutes to fit, either by the owner or a local dealer.
They can be retrofitted to older MINI models and replaced with the standard part when the time comes to sell the car on.
When the service launches in March 2018, MINI owners will be able to put their stamp on a wide range of parts, including dashboard panels, LED-illuminated door sills, indicator inlays and puddle lights.
The high-grade metal and plastic components will be available in Aspen White, Chili Red, Starlight Blue, Moonwalk Grey and Jet Black – all with a matt finish initially, although other finishes will eventually be made available.
MINI says the components undergo the same durability testing as any other trim part, and should be resistant to fracture, fading or chipping.
Owners will be able to use an online configurator to create their design, using a variety of fonts and designs and can change the colour, size and finish of the pieces. MINI expects "a huge number" of orders from owners who have christened their car with its own name.
The parts will manufactured in Germany, made in 12 hours and can be delivered in four weeks.
Prices and specific restrictions will be announced early in 2018, but the cheapest parts are expected to cost from around £150. The trim pieces will initially be available for the three-door and five-door MINI Hatchbacks and the MINI Convertible, but the scheme will include the Countryman and Clubman at a later date.
Kia EV4 SUV to take on the Volvo XC40 Recharge
Kia EV4 SUV to take on the Volvo XC40 Recharge
Best new car deals 2022: this week's top car offers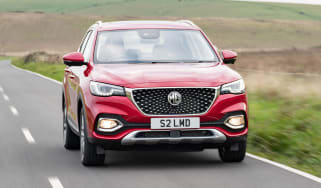 Best new car deals 2022: this week's top car offers
Top 10 best electric family cars 2022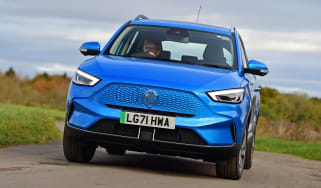 Top 10 best electric family cars 2022