ZOE vs reindeer in Renault CO2 showdown
Santa could contribute to cleaner air by ditching his sleigh for an electric car
Renault has embarked on an initiative to help reduce Santa's annual carbon footprint, by trialling an adapted Renault ZOE in place of his usual airborne sleigh.
At a time when reduced reliance on fossil fuels means Father Christmas descends fewer sooty chimneys than ever before, it was seen as appropriate that his delivery methods were brought in line with today's clean-air demands. When the Corporate Social Responsibility (CSR) department at Santa's North Pole HQ discovered the potential environmental impact of a team of nine reindeer, it was clear that something had to be done.
It was calculated that the annual delivery operation – a 122-million mile undertaking – generates approximately 40,600 tonnes of greenhouse gases, all contributed by the methane output of Rudolph and his gang. Keen to show goodwill to all mankind, Santa and Renault joined forces to curb those emissions by trialling a specially converted Renault ZOE sleigh.
Renault ZOE Sleigh UK trial
Before putting the full 122 million miles under the ZOE's belt, the concept was put through its paces more locally, taking in London, Cardiff, Cannock and Manchester on a four-day trial. The route was determined by social media – a message with the #SantaGoesElectric hashtag could grant users a visit and a free gift.
On its the 820-mile journey, Santa's sleigh delivered some 1,000 boxes of top-quality Christmas chocolate to lucky Twitter and Facebook users, as well as calling in on several local hospices, charities and hospitals. Leftover boxes were donated to other worthy causes and Santa's gifts put a smile on the face of people all over the UK.Assisting Santa, Ashley Wade, Group Digital Marketing Manager at Renault Retail Group, said: "Santa even got a fist bump from a passing moped!"
Electric car versus airborne mammal – the CO2 showdown
As well as helping to overcome Santa's electric sleigh range anxiety, the four-day delivery journey created far less pollution at source than it would have under reindeer power.
Professor Piers Forster, Director of the Priestly International Centre for Climate at the University of Leeds, calculated that nine reindeer working hard for four days would generate 60kg of "CO2 equivalent" gasses, much of which would be methane. There's fuel to be taken into account, too – carrots, in this case.
San Diego Zoo calculated that 179 carrots would be required for every mile travelled in order to generate the 7,328 calories burned by the reindeer team. At the time, UK carrot prices meant an operating cost of £10.72 per mile. This contrasts with ZOE running costs that are claimed to be as little as 2p per mile, with no exhaust emissions whatsoever.
Although the trial was heralded a great success by Santa, Renault and the many lucky people visited along the route, it remains to be seen whether Rudolph, Dasher, Dancer, Prancer, Vixen, Comet, Cupid, Donner, and Blitzen will be put to pasture next year, or will continue to frantically circle the globe when the snow is deep, crisp and even.
Top 10 best cheap-to-run cars 2022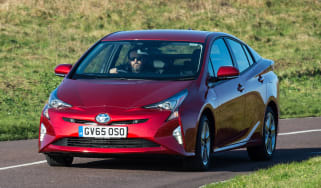 Top 10 best cheap-to-run cars 2022
UK road tax 2022: VED tax rates and bands explained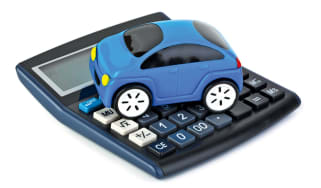 UK road tax 2022: VED tax rates and bands explained
Best new car deals 2022: this week's top car offers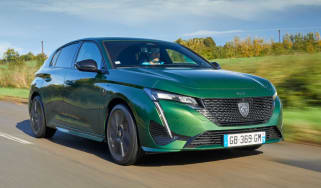 Best new car deals 2022: this week's top car offers