Watchdog: Owner stranded by Vauxhall Astra's flat batteries
Short commute blamed as Sarah's Astra breaks down, and loan car suffers identical fate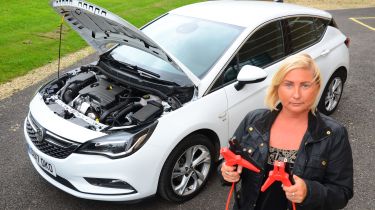 Batteries go flat from time to time, especially on older cars, but reader Sarah Walker got in touch after she was unable to reject her brand new Vauxhall Astra after this happened on a number of occasions.
Sarah, from Southam, Warks, told us that she was forced to call out the AA three times in two months when her 17-plate Astra SRi left her stranded by the roadside.
"I bought a brand new car with zero miles on the clock, but after just 330 miles I had to call out the AA because the battery was flat," Sarah told us.
She booked the car in for an inspection at dealer Eden Vauxhall Banbury, Oxon, where staff said the drainage could have been caused by a loose battery connector.
"A few weeks later, the same problem happened. A flat battery occurred and the AA was once again called out," Sarah said.
The AA patrols noted each time that the battery was drained, but could not identify the cause. Eden Vauxhall began running out of answers, too. Sarah was given a courtesy Astra during the inspections.
"I've now owned a courtesy car longer than the actual car I bought, and I'm paying for a car that I don't get to use," she added. Worst of all was when the 
loan car began suffering from a flat battery, too. Eden Vauxhall admitted the first courtesy car came with a leaky battery, and gave Sarah a second loan car.
She was then told her short commute was draining the battery, but she never had this problem with her older vehicles and wasn't convinced. When she discovered owners complaining about the same issue online, she wanted to reject the car and get back the £3,000 she received in part-exchange for her Peugeot 308 towards the new Astra.
However, her dealer said this wasn't possible. Vauxhall told Auto Express: "As we cannot fault the vehicle, the rejection has been declined." We then got in touch with Eden Vauxhall to see if a resolution could be reached without a rejection.
The dealer's CEO, Graeme Potts, said: "With the complexity of electronics in modern cars, her driving habit of just eight miles a day is insufficient to recharge the battery." Sarah is still trying to get her deposit back.
Kia EV4 SUV to take on the Volvo XC40 Recharge
Kia EV4 SUV to take on the Volvo XC40 Recharge
Best new car deals 2022: this week's top car offers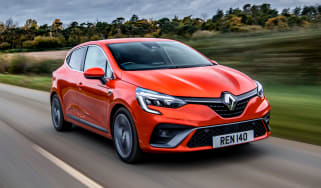 Best new car deals 2022: this week's top car offers
New electric MG4 hatch to start at £25,995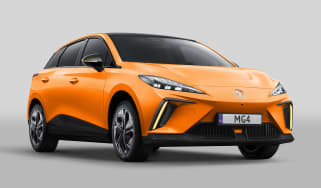 New electric MG4 hatch to start at £25,995