New economy testing 'could still be unrealistic'
Revised testing regime won't fix existing problems, says Mercedes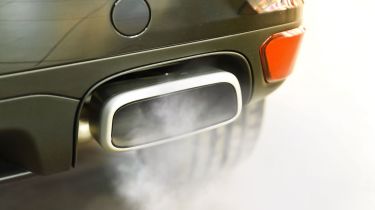 New fuel-economy and emissions testing procedures are still unlikely to match the real-world figures motorists will achieve, according to Mercedes.
The new WLTP/RDE (World Harmonised Light Vehicle Testing Procedure/Real Driving Emissions) test procedures, are intended to better replicate the fuel economy and emissions encountered by motorists. The current NEDC (New European Driving Cycle) system has been widely criticised as not being representative.
Mercedes' Dr Christoph Höhmann, who's in charge of certification of emissions and consumption in the EU, told Carbuyer: "It's not for us to introduce WLTP, but we stand behind it."
Asked if he thought the new testing regime was the correct next step, he said: "It's better than the old one. But if the expectation is that everything will be fixed, then in that respect it's not right."
Dr Höhmann provided Carbuyer with an example of the new RDE tests, which uses a portable device to measure emissions on the road. He said: "The framework [for RDE] does not say when you have to shift gears or whether you should be using items like the air-conditioning or heated rear screen during the test.
"The air-con could have a huge effect, but you don't have to turn it on [in the test] and you will probably have it on in the real world."
Every new model introduced since September 2017 must go through the new WLTP programme. Every new car registered from September 2018, even those already on sale today, must be put through the new process, and figures provided for buyers. Failure to do so will make it illegal to sell the car under EU law.
The test comprises of two parts: WLTP is a laboratory test, while RDE happens on the road. WLTP runs over a longer distance, with a greater range of speeds and temperatures than the current NEDC test, which is hoped will make it more realistic.
Economy and emissions figures will be published for electric and hybrid vehicles, but the figures for every car could vary significantly depending on the features and options fitted to a given vehicle. It is expected these variances will be displayed on carmakers' online configurators so buyers can fully understand the impact of their choices.
The UK, like many other countries, bases various vehicle taxes on figures generated by the old NEDC test. This means car manufacturers will have to display two sets of figures for the time being.
The new Mercedes CLS will be the firm's first WLTP-certified car. The diesel version will be among the first cars to avoid the increase in diesel road tax, being introduced from 1 April 2018.
Nissan Ariya vs Volvo XC40 vs Volkswagen ID.4 - which is best?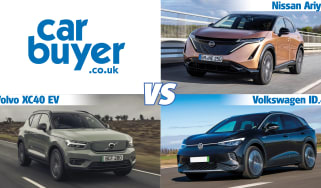 Nissan Ariya vs Volvo XC40 vs Volkswagen ID.4 - which is best?
Best new car deals 2022: this week's top car offers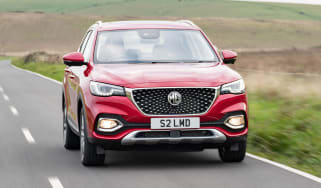 Best new car deals 2022: this week's top car offers
Top 10 best electric family cars 2022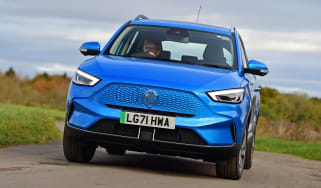 Top 10 best electric family cars 2022