New electric Bentley EV: price, specs and release date
First EV from Bentley likely to be an all-new four-door coupe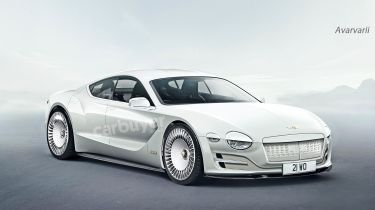 Carbuyer has learned Bentley is set to join the high-end EV market with a new flagship model – and our exclusive images show what it might look like.
Following an announcement that the British marque's entire range will be available with electrification by 2025, Carbuyer has learned that it's working on an all-electric model to sit at the top of its range. It's likely to use some of the same technology that will arrive with the Porsche Mission E in 2019.
Speaking to Carbuyer, Bentley design director Stephan Sielaff said: "The next step for sure is an electric, unique Bentley that isn't based on an existing car but a completely fresh and new development, with electric propulsion and obviously different proportions following the function. It gives us a great chance to establish a completely new design language for the company."
Previously, Bentley previewed its electric intent with the rakish EXP 12 Speed 6e Concept at the 2017 Geneva Motor Show. It's unlikely that the forthcoming EV will be a sports car, however, as Sielaff suggests:
"It should be a four or five-seater and it should also have the possibility to carry a little bit of luggage, maybe not for five people," he said. "I think we need to make sure that this family member is obviously new, and not imitating another concept we have already in the portfolio. But definitely more than two seats; that's something I am convinced of."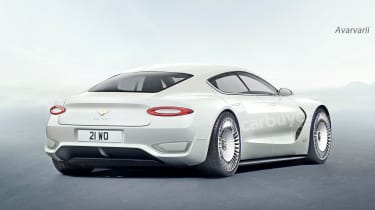 Sielaff also ruled out the new car taking the form of an SUV, rather that it should follow Bentley's heritage more closely: "We are still in the phase of trying to define what it could be," he said. "But nevertheless I think it should be a vehicle that contains a certain coupe style or sportivity, and also a certain elegance. I don't think it should be somethingthat is raised high, like an SUV."
It's a safe bet, then, that Bentley's EV will take the form of a four or five-seat, four-door coupe, with a forward-thinking design that should incorporate traditional brand elements.
"I think we have to definitely adapt the proportions to the technical demands, and make a new statement," Sielaff said, explaining that the EV, with its less-traditional Bentley bodystyle, will be aimed at attracting new, younger customers to the brand, more than its current customer base. "But nevertheless this is then the fine art of doing all this. It has to be at first glimpse a Bentley," he added.
Sielaff declined to give an exact date for the car's arrival, but he stated: "It will happen not so far in the future."