On and off the road in the hugely capable Subaru Forester (sponsored)
Whether you're after safety, all-terrain prowess or reliability, the Subaru Forester should be on your shortlist…
SUV buyers need a multi-talented car they can depend on. It has to combine strong safety credentials with impeccable reliability and impressive capability in all weathers and over any terrain.
This was the list of requirements drawn up by David Wood from Sussex, and he decided that only one model could fulfil his needs: the Subaru Forester.
David is among an increasing number of drivers for whom the Forester is the best-kept secret on the road, and he told us: "Probably the biggest reason why I love my Subaru is that it not only fits into my life, but also allows me to do the stuff I love.
"I spend most of the week at my desk, so I like to make the most of the great outdoors at the weekend. One of my hobbies is fell running. It's great fun, and I love the challenge. Some people think it's just running in the countryside, but I can tell you running through the Brecon Beacons isn't easy in the middle of the winter – or at any other time of the year!"
But while David is happy to take risks on the fells, nothing short of complete safety is good enough when he's behind the wheel. He said: "I like to push my boundaries when I'm running – on the road I'm completely different. When I'm driving, keeping safe is my number one priority. It's one of the main reasons I bought the Forester, with its five-star Euro NCAP safety rating and clever EyeSight driver assistance technology."
What makes the Forester really stand out here for David is the EyeSight system. This uses dual cameras to scan the road ahead for potential dangers, and helps to keep him safe by providing warnings and even collision avoidance assistance if it's needed.
He told us there have been times when he's been driving home after a long day of fell running and EyeSight's Pre-collision Braking System has alerted him to hazards that he was slow to pick out himself. It's even stepped in on the odd occasion to deliver braking assistance, helping him avoid a nasty incident. He told us the lane departure warning and lane keep assist systems are excellent, ensuring his attention remains on the road, especially on long motorway journeys.
But David didn't want a car focusing on safety at the expense of everything else. He takes a lot of confidence from its always-on Symmetrical All-Wheel Drive system, which transmits power to all four wheels, all of the time. This ensures the car can cope with any terrain and all weather conditions, and makes it the perfect all-rounder in David's eyes.
Adding to the rugged appeal is its impressive 220mm ground clearance, while its X-Mode technology takes command of the engine, gearbox and brakes to maintain a constant, controlled speed and maximum traction in challenging conditions. And Hill Descent Control allows the car to take steep slopes in its stride. These features mean David can head far off the beaten track in the knowledge that he'll get safely back on the road again.
So the Forester is the ultimate package for the outdoor lifestyle David leads. And he summed up why himself: "Super safe, incredibly practical and unbeatable off road...the Subaru Forester suits me perfectly!"
To find out more about the Subaru Forester, visit the Subaru website
Engine management light: top 5 causes of amber engine warning light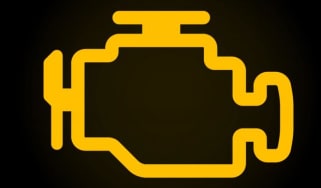 Engine management light: top 5 causes of amber engine warning light
Top 10 cheapest electric cars 2022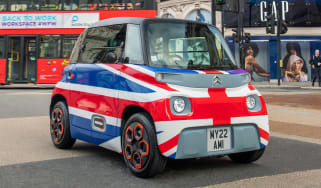 Top 10 cheapest electric cars 2022
Top 10 best electric SUVs 2022
Top 10 best electric SUVs 2022