Vauxhall OnStar services to stop in 2020
OnStar concierge service to be cancelled; no new Vauxhalls with the system as of 2019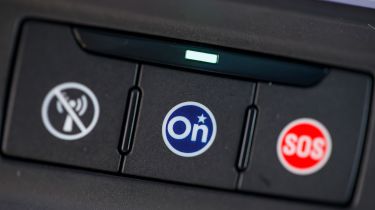 Vauxhall is set to withdraw OnStar, a connectivity system which provides wi-fi and a telephone concierge service. The service will halt on 31 December 2020 and new Vauxhall cars won't be fitted with the system from January 2019 onwards.
A Vauxhall Spokesman explained: "OnStar will continue to deliver the current set of services through to 31st December 2020 but OnStar will not be fitted to any new vehicle from January 2019.
The cancellation of OnStar comes as Vauxhall's takeover by PSA, the company that owns Peugeot and Citroen, continues. A statement released by Vauxhall notes that OnStar is owned by General Motors, the American company selling Vauxhall to PSA.
Vauxhall OnStar: a beginner's guide
OnStar also features SOS functionality, which can be used to call for help in the event of an accident or emergency; this feature will be stopped too, as Vauxhall says that "OnStar Emergency Assistance services are not eCall services for the purposes of the eCall Regulations."
However, European laws dictate that all cars sold Since March 2018 must be fitted with eCall – a system which contacts the emergency services in the event of a serious accident. It's likely that a solution to this will be inherited from Vauxhall's new parent company; Vauxhall says future models will "integrate Groupe PSA technology" as the takeover moves forward.
OnStar was launched in the UK in 2015, though the system has been in use in America for nearly 20 years. The system is currently offered across the Vauxhall range, featuring on the vast majority of its models.
Vauxhall said that it "remains fully committed to its well-established role as a leader in connectivity services", adding that it will share "further details on future connectivity solutions at the appropriate time."
New electric MG4 hatch to start at £25,995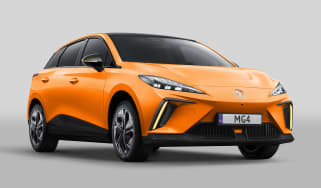 New electric MG4 hatch to start at £25,995
Best new car deals 2022: this week's top car offers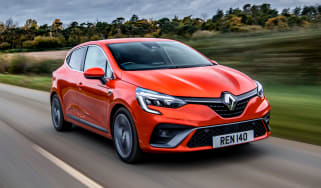 Best new car deals 2022: this week's top car offers
Kia EV4 SUV to take on the Volvo XC40 Recharge
Kia EV4 SUV to take on the Volvo XC40 Recharge