Volkswagen T-Roc gets new diesel engine
The new 1.6-litre diesel VW T-Roc SUV starts at £21,290 and is on sale now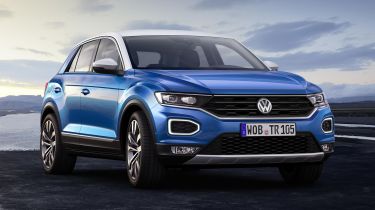 VW has expanded the engine line-up of its smallest SUV, the Volkswagen T-Roc, with a 1.6-litre diesel that produces 113bhp. The new engine means you can buy a diesel T-Roc for a lower price of £21,290.
Until the smaller Volkswagen T-Cross is launched next year, the T-Roc is the smallest model in a VW SUV line-up that also includes the Volkswagen Tiguan and its seven-seat Allspace variant, plus the flagship Volkswagen Toureg. The T-Roc shares parts with the Skoda Karoq and SEAT Arona, and is a rival to the Vauxhall Mokka X, Nissan Juke and Peugeot 2008.
Best compact crossover SUVs you can buy
The new 1.6-litre TDI diesel engine provides a smaller, less expensive alternative to the existing 2.0-litre TDI, and its 113bhp should prove adequate for many drivers. A six-speed manual gearbox is standard, and only the front wheels are driven. Those who need four-wheel drive in their diesel T-Roc will need to choose the 2.0-litre engine.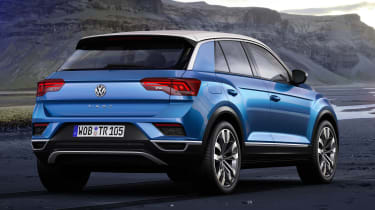 The 1.0, 1.5 and 2.0-litre petrol engines continue, the latter producing 187bhp and taking the T-Roc from 0-62mph in just 7.2 seconds. Performance and economy figures have yet to be announced for the 1.6-litre diesel, but it's sure to beat the 2.0-litre petrol's 41.5mpg – the more powerful 2.0-litre diesel can return 56.5mpg.
The T-Roc 1.6-litre TDI is now available to order. Prices start at £21,290 for the entry-level S, rising through £22,765 for the SE, £23,465 for the Design and £25,085 for the range-topping SEL.