How long before you're driving a hybrid?
Buyers are drawn to hybrids for their efficiency and low costs, plus various other factors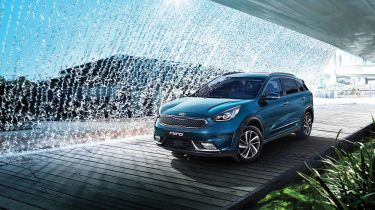 Hybrid cars are flying out of showrooms, and when you take a close look at models such as the Kia Niro, you can see why. The addition of an electric motor to assist a regular petrol or diesel engine used to be quite niche, but now the likes of Kia have brought the technology into the mainstream. That's convinced more motorists to take the plunge, and those buyers are enjoying the fuel and tax savings these vehicles bring, plus seeing that they demand few compromises. So how long before you're driving a hybrid?
1. How does a hybrid car work?
The best way to describe a hybrid is one car with two engines: a conventional petrol or diesel, assisted by an electric motor. This motor generally looks after low-speed acceleration (normally around town), and as the speed increases the engine takes over. That's the case in cars such as the Kia Niro. However, the electric motor is mainly powered by relatively small-capacity lithium-ion batteries. That's why plug-in hybrids have been developed. Models like the Kia Niro Plug-In Hybrid can offer longer zero-emission electric ranges because they are equipped with larger battery packs, which can also be connected to a power socket before you start your journey, or charged on the go.
2. Reduced hybrid company car tax
A hybrid can slash your running costs, and it really adds up for business users. When compared with a conventional petrol or diesel, models like the Kia Niro can bring reduced hybrid company car tax because of its low emissions. The Kia Niro emits 88g/km of CO2, which translates into a Benefit-in-Kind company car tax rate of 19%, while the Kia Niro Plug-In Hybrid emits only 29g/km of CO2, so it makes even more sense with its 13% BiK rate. The soon-to-be-released Kia Niro Electric promises zero tailpipe emissions, and has a 13% BiK rate as well, on top of its drastically reduced running costs. And no matter which of these green cars your business is running, it projects the right image as well as keeping the bills down.
3. Hybrids offer great fuel economy
But private drivers can make big savings with a hybrid as well. The Kia Niro promises impressive everyday fuel economy by combining a 104bhp 1.6-litre petrol engine with an electric motor running off a 1.56kWh battery pack; it claims up to 74.3mpg. If you want to take things to another level, the Kia Niro Plug-In Hybrid hooks the same engine up to an 8.9kWh battery. You'll need to charge it frequently to achieve the best efficiency, but this car claims up to 217mpg. And when the Kia Niro Electric arrives in dealers in 2019, buyers can forget about petrol pumps altogether. A full charge of the 64kWh lithium-polymer battery pack will deliver an impressive range of up to 298 miles.
4. Reduced local air pollution
Urban air quality is a hot topic at the moment. But you can help to bring about reduced local air pollution by choosing a petrol-electric car. When you're sitting in traffic in the Kia Niro or the Kia Niro Plug-In Hybrid, the engine won't emit any nasty fumes; the Intelligent Stop & Go system cuts the power as soon as you come to a halt. But there's no need to be stuck in a jam, because all models have TomTom traffic to route you around any congestion as part of the sat-nav system (which also comes with free map updates for seven years) built into their central touchscreen.
5. Silent low-speed driving
The Kia Niro and Kia Niro Plug-In Hybrid pull away using their electric motors, depending on the level of charge remaining, so low-speed urban driving is silent in a hybrid, as well as clean. Zero-emissions, electric-only running is possible in these cars, with an impressive range of up to 36 miles in the plug-in model. And the instant acceleration from the batteries before the engine kicks in gives motorists a glimpse of an electric car future, especially in the Kia Niro Plug-In Hybrid, with its longer range.
6. And they're a great route to EVs
As a result of this, hybrids and plug-in hybrids have helped engineers to develop pure-electric cars more quickly than might otherwise have been the case. And they're a great route to EVs for buyers, too. Once you're used to keeping your Kia Niro Plug-In Hybrid charged – to get the full fuel efficiency benefit, you'll need to do this – and have found the nearest public power points to your place of work, for example, you're halfway to being an EV owner. Next thing you know, you'll be running a Kia Niro Electric.
7. Can I buy a hybrid SUV?
Drivers in the market for a hybrid have all sorts of bodystyles to choose from. For example, with the Kia Niro and Kia Niro Plug-In Hybrid, you get the visual appeal and raised ride height of an SUV, as well as the financial benefit of the petrol-electric drivetrain. But you can also get your hands on a hybrid family saloon or estate with classy looks by going for the Kia Optima Plug-In Hybrid or Kia Optima Sportswagon Plug-In Hybrid. And a larger SUV is imminent as well; a mild hybrid version of the new Kia Sportage is due to land in showrooms soon.
8. What are plug-in hybrids?
Plug-in hybrids use larger battery packs to bring further benefits than the original, conventional hybrid cars. The Kia Niro Plug-In Hybrid, for example, has an 8.9kWh battery. This means it offers a much longer electric-only range – up to 36 miles – than the Kia Niro, with its 1.56kWh battery. Plug-in hybrids achieve this by allowing owners to recharge the batteries, either at home or at a public power point when the vehicle is parked, in addition to charging on the go like a regular hybrid.
9. What are mild hybrids?
A mild hybrid is unable to power the car on its own, unlike cars such as the Kia Niro and Kia Niro Plug-In Hybrid; all the electric motor does in a mild hybrid is assist the petrol or diesel engine. Some mild hybrids simply feature a starter-generator system and a small battery pack that assists the engine under hard acceleration. More sophisticated set-ups power a starter-generator from a 48-volt electrical system that allows the engine to be turned off completely when the car is coasting. The engine then fires up automatically when the driver presses the throttle.
10. They drive like normal cars (and you can drive one efficiently)
The crucial thing about any hybrid as far as buyers are concerned is that they get all the benefits without any compromise. So the hybrids that have proven popular are those that drive like normal cars. With their smooth automatic transmissions and features like Apple CarPlay and Android Auto, the Kia Niro and Kia Niro Plug-In Hybrid couldn't be easier to live with. They also look like normal cars, so until you climb aboard and start reaping the rewards, you wouldn't know you were in a hybrid.
New electric MG4 hatch to start at £25,995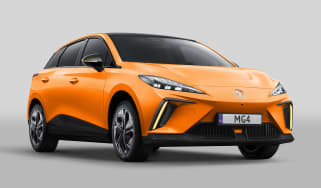 New electric MG4 hatch to start at £25,995
Kia EV4 SUV to take on the Volvo XC40 Recharge
Kia EV4 SUV to take on the Volvo XC40 Recharge
Best new car deals 2022: this week's top car offers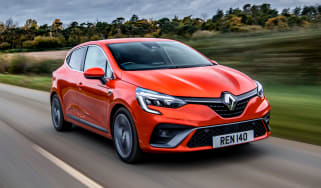 Best new car deals 2022: this week's top car offers