UK new car registrations fall in 2018
The UK new car market slowed by 7% in 2018 with diesel suffering a drop of almost 30%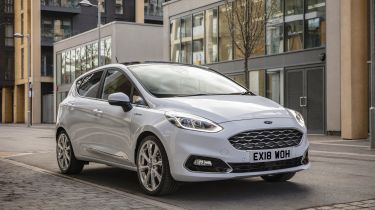 New car registrations fell by just under 7% in 2018. The result is not completely unexpected given some of the hurdles the motor industry currently faces, including the possibility of a no-deal Brexit and the consumer uncertainty around diesel cars.
Registrations of diesels fell just over 29% in 2018, a drastic drop that couldn't be mitigated by petrol and alternative-fuelled registrations, despite gains in both these sectors.
The UK's top 10 best-selling cars
The mainstream brands have had mixed results this year. Manufacturers like Volvo soldiered on with a steady 9% growth and Jaguar increased by 4% compared to their 2017 results.
Volkswagen saw a decrease of 2.5%, which is no surprise considering a number of variants were withdrawn from sale in 2018, but we'd expect this to change given the brand has plenty in the works for 2019. Ford saw a drop of just under 12%; despite out-selling all the manufacturers, they just couldn't quite top their own previous registration figures.
Chief executive Mike Hawes of SMMT (Society of Motor Manufacturers and Traders) spoke out on what the organisation believes is needed to remedy the decline of the past year:
"Supportive, not punitive measures are needed to grow sales, because replacing older cars with new technologies, whether diesel, petrol, hybrid or plug-in, is good for the environment, the consumer, the industry and the exchequer."
It is important to differentiate between 'sales' and 'registrations'. These market figures measure the registrations of cars in 2018, not the sales. Total registrations includes the cars registered - but not sold - by dealers and manufacturers themselves.
Best performing car brands 2018
Here are the top and bottom five performing car brands in the 2018 new car market, ordered by percentage gain in comparison with their results in 2017. Some of these brands sell quite low volumes of cars, resulting in higher percentage increases being easier to achieve.
MG: +104%
Top spot for growth in 2018 goes to MG, no doubt achieved by the introduction of the updated MG3 supermini and the launch of the ZS SUV.
Mitsubishi: +31%
By pushing their new SUV, the Eclipse Cross, along with updating the ever-popular Outlander PHEV, the Japanese manufacturer has secured a year of stable growth.
Abarth: +27%
A good result for Abarth, likely due to the 124 Spider and their new GT model. Without any cars scheduled for launch in 2019, we will wait and see where they move on this list...
Subaru: +17%
Despite market share remaining low for Subaru, the percentage gain has been positive thanks to sales of the Impreza hatchback and their crossover XV.
SEAT: +12%
With a busy 2018 under SEAT's belt, the company's healthy growth is to be expected. The Arona and new Ibiza are largely responsible for the brand's success, and the launch of the flagship Tarraco SUV is encouraging for 2019.
Best new car deals 2022: this week's top car offers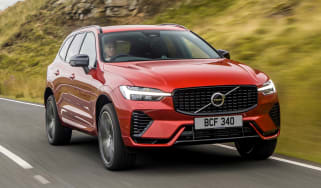 Best new car deals 2022: this week's top car offers
Engine management light: top 5 causes of amber engine warning light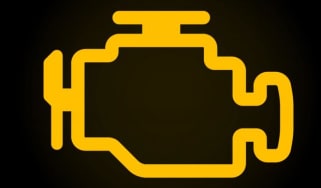 Engine management light: top 5 causes of amber engine warning light
Top 10 cheapest electric cars 2022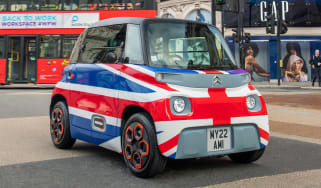 Top 10 cheapest electric cars 2022