Vauxhall Vivaro Life 2019: prices, specification and release date
Vauxhall reveals the all-new Vivaro Life, an MPV capable of carrying up to nine passengers
The Vauxhall Vivaro Life made its official public debut at the Brussels Motor Show on 18 January, further details have been shared by Vauxhall since the show.
The Vivaro Life will accommodate four to nine people, depending on the exact seating configuration, and will offer boot capacity of 3,397 litres with the removal of all the rear seats.It will be available in 'Medium' (4.95m long) or 'Large' (5.3m long) sizes. Both versions will be 1.9m high, so the car should still be compact enough to fit into most car parks and garages.
The car will be available to order in February and buyers will have a choice of three diesel options. They consist of a 118bhp 1.5-litre and a 2.0-litre with either 148bhp or 178bhp. Vauxhall will be offering a pure-electric version at the beginning of 2021.
Carbuyer's best large MPVs to buy now
There will be two trim levels available. The Edition, which replaces the Vivaro Combi and as such is more geared towards business needs. It also undercuts itself in price, with the Edition coming in much cheaper than the Combi. With this trim, as standard comes a four-way driver's seat, DAB, USB and Bluetooth radio with Vauxhall Connect, heated exterior mirrors and cruise-control.
The second trim available is the Elite. This trim features the most luxuries, such as Carla Black leather interior, 180-degree rear parking camera, hands-free sliding doors, head-up display, massage function and heated front seats and a panoramic glass roof.
The Vivaro Life Elite will come with all the latest safety technology, including intelligent cruise control, lane-keep assist and drowsiness alert, high beam assist and Vauxhall's Intelligrip traction control system.
Vauxhall's latest MPV is one of eight new or facelifted models, including the next-generation Corsa, set for launch by the end of 2020 as part of its 'PACE!' strategy.
Available to order now, the Vivaro Life Edition starts at £27,210, while the Elite will begin at £40,705.
Engine management light: top 5 causes of amber engine warning light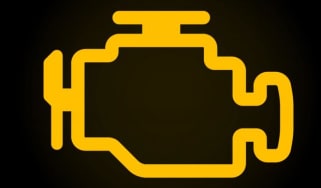 Engine management light: top 5 causes of amber engine warning light
Top 10 cheapest electric cars 2022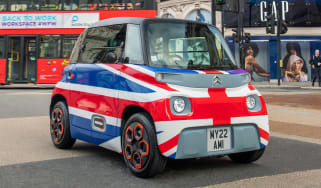 Top 10 cheapest electric cars 2022
Top 10 best electric SUVs 2022
Top 10 best electric SUVs 2022