Renault Zoe S Edition bolsters range
New S Edition range-topper replaces Signature Nav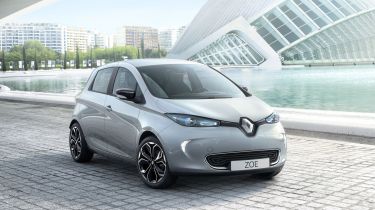 Motorists looking to switch to an electric car can now add the Renault Zoe S Edition to their shortlist. Costing from £19,270 (after the government's £3,500 Plug-in Car Grant), the new model will sit at the top of the Zoe range, replacing the Signature Nav but adding more kit for a lower price.
Desirable highlights include a Bose sound system and DAB radio, a rear-view camera and 16- or 17-inch alloy wheels. The interior is also treated to leather upholstery and lumbar adjustment for the driver's seat.
Despite its small size, the Zoe also gets big car features such as parking sensors, climate control, a seven-inch infotainment system, folding door mirrors and voice control.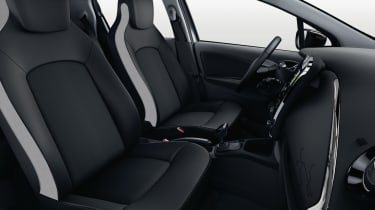 There are two powertrains available for the Zoe S Edition, starting with a Q90 version offering 86bhp and fast-charging, while the R110 model has 106bhp for extra punch. Both have exactly the same 186-mile driving range according to the new WLTP testing procedure, and the R90's battery pack can be topped-up to 80% of its capacity in just over an hour using a fast-charger.
Already available to order, with the first deliveries expected in April, the R110 Zoe S Edition will start from £19,270, while the Q90 costs slightly more. at £20,020, because of its fast-charging compatibility. These prices are for customers happy to lease the battery pack from Renault (costing from £59 per month). The full purchase prices are £25,870 and £26,620 respectively.