New 2020 Vauxhall Corsa officially launched
The new £15,550 Vauxhall Corsa will go on sale in January 2020
Vauxhall has unveiled the new fifth-generation Vauxhall Corsa at the Frankfurt Motor Show. The car is claimed to have class-leading aerodynamics and a lower weight than its predecessor, which bodes well for fuel economy, ride quality and handling.
The new Vauxhall Corsa will weigh 980kg, which is up to 10% lighter than the outgoing Corsa. Engineers have ensured the car will cut through the air cleanly by incorporating an active aero shutter in the grille, which closes at higher speeds, along with a smooth underbody and a rear roof spoiler.
2019 Geneva Motor Show round-up
Full pricing and specifications were revealed for the new Vauxhall Corsa last week. The range starts at £15,550 for the 74bhp SE model, which undercuts the entry-level Ford Fiesta by almost £500. Available to order now, you'll start seeing the 2020 Corsa in dealerships from January.
The SE model is the entry point to the Corsa line-up but still comes with 16-inch alloy wheels, a leather flat-bottomed steering wheel, LED headlights and a seven-inch touchscreen infotainment system. Above that is the SRi, which has sportier looks, a black roof and tinted windows, LED front fog lights, electric rear windows, a sport mode, rear parking sensors, an alarm and LED tail-lights. It starts from £18,700.
As the name suggests, the £18,990 Elite Nav adds sat nav to the seven-inch touchscreen, alongside plenty of extra features including folding door mirrors, a reversing camera, front parking sensors, Vauxhall's Winter Pack and ambient lighting. The Ultimate Nav is loaded with equipment for such a small car, including a 10-inch touchscreen with sat nav, massaging leather seats, Matrix LED headlights, and keyless entry and start, but it has a price to match at £25,990.
Vauxhall often adds mini trim levels to its ranges and the Corsa is no different. SE and SRi are available as SE Nav and SRi Nav, and all but Ultimate are available as Premium versions. We expect this to include leather upholstery and a few extra goodies.
The new Vauxhall Corsa will be available with two new petrol engines and a new diesel engine from launch, along with the already announced pure-electric Corsa-e. The entry-level 1.2-litre four-cylinder petrol engine produces 74bhp and comes with a five-speed manual gearbox.
Next in the range is a more powerful 1.2-litre three-cylinder engine producing 99bhp with the help of a turbocharger. This engine is shared with Peugeot and Citroen models and can be specced with either a six-speed manual or an eight-speed automatic gearbox. The single diesel option for higher mileage drivers is a 101bhp version of PSA's three-cylinder 1.5-litre BlueHDI engine, and can only be specified with a manual gearbox.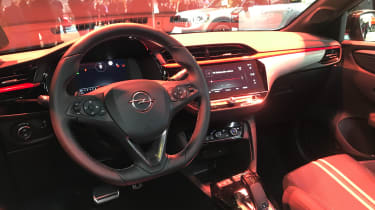 The new Corsa features radical styling changes compared with the current model, with a wider grille and a similar headlight design to that seen on the latest Vauxhall SUVs. The petrol and diesel variants are visually similar to the electric Corsa-e model, with the conventional models sporting different alloy wheels. On the inside the new Corsa features an identical cabin to its electric counterpart, with the option of a dash-mounted seven-inch or 10-inch infotainment screen.
All non-electric models are built on the Peugeot-Citroen Common Modular Platform (CMP), which is shared with the new Peugeot 208. Vauxhall says the new Corsa will be better to drive and more comfortable thanks to new aluminium engines, its lighter weight and a redesigned body shell.
That bodyshell features a high-strength steel construction, saving 40kg over the old car, including an aluminium bonnet that alone saves 2.4kg. The new engines save around 15kg over the ones in the outgoing model and the Corsa's interior has also been reworked to cut weight; redesigned seats shave off 10kg. All the savings combined add up to 108kg.
Featuring an all-new design, the upcoming Corsa is slightly larger than its predecessor, with a longer wheelbase (the distance between the front and rear wheels). This increase in dimensions gives it a bigger boot and more interior space. The new Corsa is expected to be sold as a five-door model only.
Do you want to know more about the new Vauxhall Corsa? Take a look at our review of the Corsa prototype, or check out our full guide to the Corsa-e here.
Electric MG 4 to arrive in September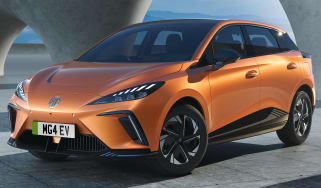 Electric MG 4 to arrive in September
Engine management light: top 5 causes of amber engine warning light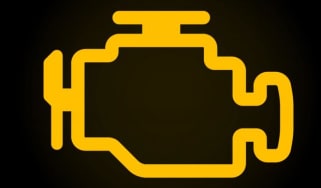 Engine management light: top 5 causes of amber engine warning light
Best new car deals 2022: this week's top car offers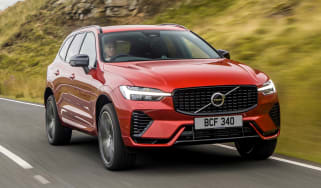 Best new car deals 2022: this week's top car offers