Which car brand has the best UK car dealers in 2021?
Our 2021 Driver Power survey reveals the best and worst dealer networks
The service you receive from a car dealer is very likely to have an effect on your ownership experience, from the moment you walk into a showroom to buy a new car to the after-sales support you receive once it's on your driveway.
Our 2021 Driver Power survey includes information on more than just manufacturers and their cars; it also covers the experiences of customers, giving us a clear picture of which dealers you consider to be the best in the UK.
A visit or phone call to a showroom can be enough to win or lose your custom so the performance of dealers is crucial to the industry. Many of us judge a dealership on presentation, facilities and the attitude of its staff because buying a car is such a significant purchase and all of these factors are accounted for in the Driver Power survey.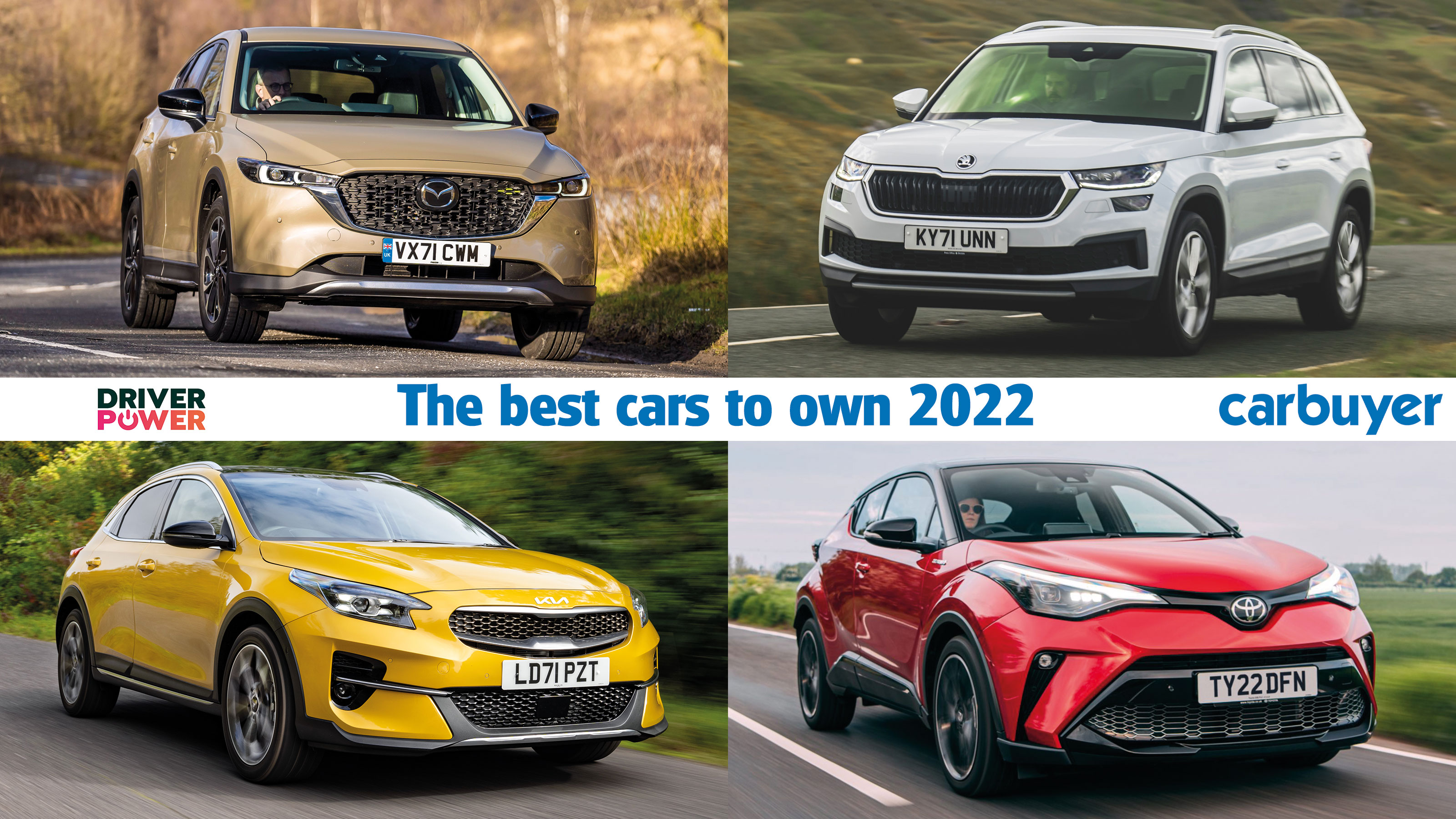 The best cars to own in the UK: Driver Power 2022 results
During your ownership, your car will need servicing and may need an MOT or maintenance/repair work carried out. As a customer, you'll want the dealership to be helpful, efficient and communicative. We regularly hear stories - good and bad - about dealership after-sales care and this information is essential reading for anyone looking to purchase a car.
The Hyundai Kona finished top of our 2021 Driver Power survey but can the Hyundai dealer network match these reviews?
Driver Power dealer report
As part of our 2021 Driver Power owner satisfaction survey, we asked thousands of you what you love and loathe about your cars and the dealers you use. Motorists were polled across seven different categories, including cost, the showroom experience and technical knowledge. The best and worst garages have been rated, and you can find out which manufacturer offers the best combination of service, quality of work and, most crucially for some, value for money.
Take the Driver Power survey and tell us about your experiences.
The UK's best car dealerships 2021
1. Porsche
Porsche topped our list of the best brands earlier this year, and it seems like its dealerships are continuing the good work. We thought Lexus' score from last year (93.42%) would struggle to be beaten, so Porsche's rating is seriously strong. Given the brand's portfolio of luxury and performance cars, you might expect a stellar dealership experience, but Porsche seems to have beaten even those expectations - and every other brand in our survey. The brand's service departments impressed most customers, with Porsche coming third here.
2. Lexus
Lexus has finally been beaten in our survey, but it's not a case that standards have slipped - just that Porsche was even better rated. The brand scored highly across most categories, with very few complaints. Respondents told us that no other dealer network is faster at fixing their cars, and placed the firm first for the availability of courtesy cars. Only value for money didn't hit the top spot but this was still placed high up in our survey.
3. Kia
Kia dealers have enjoyed a four-place rise over 2020, with only service centre communication bringing down the overall score of the brand. Despite this, you like nearly everything about Kia dealerships, with excellent value for money and impressively quick turnaround on servicing and repairs. Showroom staff are polite and communicate clearly, and dealerships are neat and tidy with plenty of available parking.
4. Subaru
Subaru's models often get overlooked, but opt for a Forester or an Outback and you'll be treated to excellent aftercare service. The Japanese brand came only behind Lexus in terms of servicing, which is commendable given how small Subaru's UK foothold is. It's not quite such good news when you're in the dealership buying your new car. You say the handover process, and the explanation of the car's features, could be better, while the deals aren't competitive. Still, Subaru owners tend to be loyal, so it seems these aspects can be overlooked by many buyers.
5. SEAT
SEAT languished in second-last place in 2020's survey, but it seems the brand has turned things around. It scored higher than its Skoda, Volkswagen and Audi counterparts in the VW Group, and you say that dealership staff are friendly and knowledgeable - both about the product range and the finance options. SEATs tend to be quite good value for money, but the prices for servicing and maintenance are slightly higher than you'd like. Another complaint is limited parking space.
6. Toyota
Toyota slips down three places from last year, in what is still a strong finish for the brand. Dealer facilities, staff courtesy and politeness, communication, the standard of work and quick turnaround times were all highly praised by owners. The only mark down was for value for money, both in terms of buying the car and having it serviced. Toyota's new 10-year warranty package, including a year's warranty top-up for used cars if you have a main dealer service, should sweeten the deal in future.
7. Volvo
A very strong performance for Volvo this year, with its dealerships being ranked only behind Porsche and Lexus. Workmanship is good, as are the high-end showrooms, but you'll pay for that through high servicing costs. Communication with customers would benefit from some improvement, while a number of the 9% of respondents who complained about Volvo mentioned that faults weren't found at the first visit.
8. Honda
Japanese brand Honda has once again infiltrated the top 10 with a well-deserved eighth place. According to you, no other dealer network offers better handovers, and value for money is praised too. But we're told that parking at Honda dealerships is a challenge, and that they could do with a spruce up. That goes for the sales and service departments, although servicing is carried out to a good standard.
9. Mercedes
Mercedes' car interiors have consistently impressed recently, and its showrooms are kept at a similarly high standard. They're clean and welcoming, and the handover process is pleasingly thorough. It's just a shame the service department doesn't score so highly; you say that faults go undiagnosed too often, communication isn't the best and that it costs too much.
10. Renault
It's a similar story at Renault garages, where the initial dealership experience is fantastic but is a little soured by the servicing side. Well-kept showrooms are home to helpful and in-the-know salespeople, who can find good deals on cars. But once your car is in for servicing or maintenance, a courtesy car may not be available and the waiting rooms aren't up to scratch. At least the main aspects of servicing - the quality of work and cost - score better.
11. BMW - 89.74%
12. Ford - 89.55%
13. Nissan - 89.54%
14. Skoda - 89.54%
15. Hyundai - 89.11%
16. Volkswagen - 88.61%
17. Vauxhall - 88.55%
18. Audi - 88.16%
The UK's worst-rated dealerships 2021
19. Mazda - 88.09%
Good news first: Mazda's handover process is pretty slick, and very few owners have complaints with the brand's service centres. But unfortunately the scores aren't so good elsewhere. You'd like the salespeople to have better knowledge of the cars they sell, and more room for negotiation and discounts. Poor value for money is echoed on the service side, and communication while your car's in to have work done could be better.
20. Jaguar - 84.78%
Jaguar dealers earnt a strong top 10 finish in 2020, but the feedback is much less positive this year. There's very little good news to report whatsoever, with a lack of enticing deals, hasty handovers, poor courtesy car availability and insufficient communication all being mentioned. What's even more concerning is that nearly one in four owners had a problem with the service centre. Jaguar needs to improve its aftersales offering.
21. Land Rover - 83.34%
Land Rover is a desirable British brand, so it's a shame to see that owners aren't happy once it's time to visit the dealership. The brand got poor marks in all categories, with customers generally unimpressed by the standard of work carried out, the time it takes and the communication about progress. You also said that courtesy cars were a rarity and that dealership staff could be more polite. With Land Rover finishing in a lowly position in our Driver Power manufacturer survey, we have to wonder if the poor reliability and build quality of its cars are causing further problems in its aftersales department.
Read more about the best-rated manufacturers in our Driver Power survey.
Engine management light: top 5 causes of amber engine warning light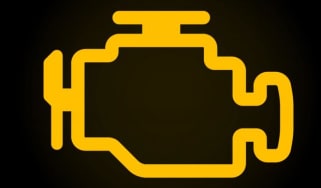 Engine management light: top 5 causes of amber engine warning light
Electric MG 4 to arrive in September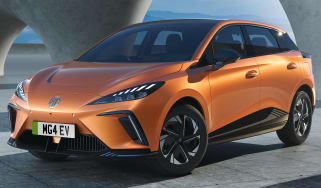 Electric MG 4 to arrive in September
Best new car deals 2022: this week's top car offers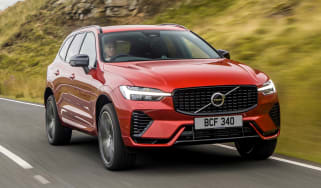 Best new car deals 2022: this week's top car offers