Which car brand has the best UK dealers in 2020?
Our 2020 Driver Power survey reveals the best and worst dealer networks
The service you receive from a dealer is very likely to have an affect on your ownership experience, from the moment you walk into a showroom to buy a new car to the after-sales support you receive once it's on your driveway.
Our 2020 Driver Power survey includes information on more than just manufacturers and their cars; it also covers the experiences of customers, giving us a clear picture of which dealers you consider to be the best in the UK.
A visit or phone call to a showroom can be enough to win or lose your custom. Many of us judge a dealership on presentation, facilities and the attitude of its staff because buying a car is such a significant purchase.
• Driver Power: best cars to buy this year
During its life, your car will need servicing and may need an MOT or maintenance/ repair work carried out. As a customer, you'll want the dealership to be helpful, efficient and communicative. We regularly hear stories - good and bad - about dealership after-sales care and this information is essential reading for anyone looking to purchase a car.
The Kia Sorento finished top of our 2020 Driver Power survey but can the Kia dealer network match these reviews?
Driver Power dealer report
As part of our 2020 Driver Power owner satisfaction survey, we asked thousands of you what you love and loathe about your cars and the dealers you use. Motorists were polled across seven different categories, including cost, the showroom experience and technical knowledge. The best and worst garages have been rated, and you can find out which manufacturer offers the best combination of service, quality of work and, most crucially for some, value for money.
Biggest complaints about dealer networks
When your car's in the garage, you'll want work carried out promptly and the car returned to you as soon as possible. Delays can be inconvenient, so it's disappointing to see that the most common complaint you had with dealers was the car not being ready when promised. A fifth of customers were frustrated that a fault wasn't identified or fixed while their cars were in for repair. Unexplained or high bills, unhelpful staff, phone calls not being answered in a timely manner, and a lack of detail about problems were other bugbears.
The UK's best car dealerships 2020
1. Lexus
In all the years we've been compiling the Driver Power results, we've never seen results as good as those achieved by Lexus dealerships this year. The brand scored highly across most categories, with very few complaints. Respondents told us that no other dealer network is faster at fixing their cars, and placed the firm first for the availability of courtesy cars. Only value for money didn't hit the top spot but this was still placed fourth in our survey.
2. Honda
Japanese brand Honda has successfully broken up the Lexus/Toyota dominance we saw last year with a well-deserved second place. According to you, no other dealer network offers better value for money, with staff rated highly for communication. Courtesy cars are nearly always available, and the showrooms themselves have ample parking, and are clean and organised, making them pleasant to visit.
3. Toyota
Toyota slips down one place to third from last year, in what is still a strong finish for the brand. Dealer facilities, staff courtesy and politeness, communication, the standard of work and quick turnaround times were all highly praised by owners, along with value for money. The only mark down was for a lack of available courtesy cars, with an eighth place finish in this category.
4. Porsche
As a new entry into our top rated dealers for 2020, the premium German manufacturer was highly rated by customers with almost perfect scores across the board with the exception of value for money. While this is not unexpected given Porsche's image and the price of its cars, you also told us the brand's dealerships are the best you've seen, with courteous staff who keep you well informed. Servicing and repairs can take a bit too long, though.
5. Peugeot
After a mid-table finish last year, Peugeot's rise to fifth place represents an excellent finish. You told us that dealership visits were smooth and easy, with smartly presented showrooms and polite staff who are great at keeping you up to speed on work in progress. The work completed by the brand's service centres did come in for criticism though, with some respondents saying work could be done faster.
6. MG
With high scores in all areas, you were universal in praising MG dealerships for their excellent level of customer service. Aside from a few minor gripes about the presentation of dealerships, you told us that courtesy cars are always readily available. Dealership staff were always polite and very communicative, with service centres quickly completing any work required to a high standard.
7. Kia
Kia dealers could have scored higher, with a lack of available courtesy cars bringing down the overall score of the brand. Despite this, you like nearly everything about Kia dealerships, with excellent value for money and impressively quick turnaround on servicing and repairs. Staff are polite and communicate clearly, and dealerships are neat and tidy with plenty of available parking.
8. Citroen
Citroen finished strongly in our 2020 survey, with owner satisfaction generally high. The main complaints from respondents were due to a lack of parking and courtesy cars, and dealerships that could use a tidy up. Staff are excellent at communicating with customers and very polite, with maintenance being completed quickly and to a decent standard. Dealers also offer good value for money.
9. Jaguar
Jaguar earnt a strong top 10 finish in 2020 thanks to impressive dealerships and service departments, with repairs completed quickly. Courtesy cars were readily available too. Some less positive feedback was around staff, who are not as polite as you'd like. Perceived value for money wasn't great either.
10. Vauxhall
Vauxhall has shown a strong resurgence in 2020 with a top 10 finish; a remarkable feat after the brand finished close to the bottom of our poll last year. Value for money was praised, along with the politeness of staff, who are also very good at keeping you up to date. You told us that any repair work was done quickly and to a high standard, with main grumbles that dealerships could be nicer and have more courtesy cars.
11. Skoda 12. Mazda 13. Audi 14. Volkswagen 15. Volvo 16. Hyundai 17. MINI 18. Ford 19. BMW 20. Nissan 21. Mercedes 22. Renault
The UK's worst-rated dealerships 2020
23. DS
As a premium brand, DS failed to live up to your expectations. You told us that dealership staff could be more polite and communicate better. Customers were also unimpressed by the lack of courtesy cars and with the speed of servicing and repairs. There is some good news, though, with DS showrooms giving the brand its highest score. Value for money was also rated as reasonable by customers.
24. SEAT
SEAT's scores resulted in the brand having the worst-rated dealerships in our 2020 survey. Customers were unimpressed by the lack of suitable parking at dealerships and by the customer areas once they got inside. Dealership staff could do better when talking you through paperwork, and servicing and repairs take far too long. Despite the low points tally, SEAT dealership staff were courteous and you considered the cost of work to be good value for money.
25. Land Rover
Land Rover is a desirable British brand, so it's a shame to see that owners aren't happy once it's time to visit the dealership. The brand got poor marks in all categories, with customers generally unimpressed by the standard of work carried out, the time it takes and the communication about progress. You also said that courtesy cars were a rarity and that dealership staff could be more polite. With Land Rover finishing in 25th place in our Driver Power manufacturer survey, we have to wonder if the poor reliability and build quality of its cars are causing further problems in its after-sales department.
Read more about the best-rated manufacturers in our Driver Power survey.
Best automatic cars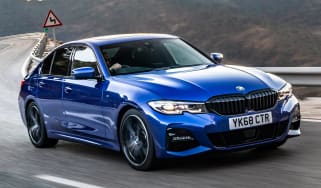 Average speed cameras: how do they work?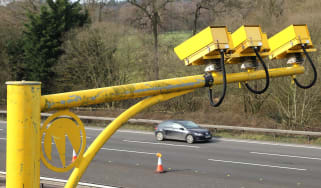 Average speed cameras: how do they work?
What is a V5C? Here's everything you need to know about the logbook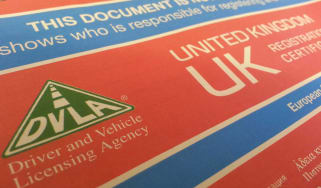 What is a V5C? Here's everything you need to know about the logbook