2020 Volkswagen e-Up! costs £19,695
The revised Volkswagen e-Up! will have a range of 159 miles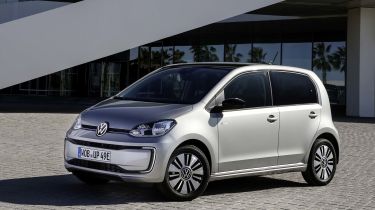 Range has increased from 83 to 159 milese-up! is the first VW to feature the manufacturer's new logoFirst model in Volkswagen's new family of electric cars
The new Volkswagen e-Up! is on sale now, with first deliveries scheduled for spring. Prices start from £19,695 after the Government's £3,500 plug-in car grant has been applied. VW has carried out a raft of updates for its smallest electric car, including a bigger battery for an improved range of 159 miles. It's also the first model to wear the new Volkswagen logo.
The lithium-ion battery has been upgraded from 18.7kWh to 32.3kWh, so the e-up!'s range improves from 83 to 159 miles. Volkswagen also claims the new battery, when charging from a 40kW DC fast charger, can reach 80% in an hour.
Cheapest electric cars you can buy now
The car's 61kW electric motor, which produces 81bhp and 210Nm torque, gets the car from 0-62mph in 11.9 seconds, an improvement of half a second over its predecessor.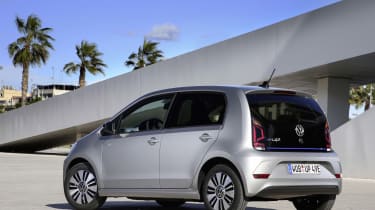 Standard equipment on the revised e-up! includes 15-inch alloy wheels, a heated windscreen, heated door mirrors, heated front seats, climate control, cruise control, a multi-function camera with lane assist, and rain-sensing wipers.
Like the previous e-up!, the updated model features a bumper design with C-shaped daytime running lights and blue stripes across the front grille and boot lid to set it apart from other up! models.
What does it mean for car buyers?
The e-up! originally appeared in the UK in 2014 and was Volkswagen's first fully electric car. The revised 2020 e-up! has almost double the range of the first model and the standard equipment offered has improved, both of which increase the car's appeal.
The Government's plug-in car grant has helped to make the latest e-up! one of the least expensive electric cars on sale. However, it's not quite as cheap as its sister cars sold by two other brands in the VW Group; the Skoda Citigo-e iV costs £16,955 and the SEAT Mii Electric starts at £19,300. However, there will be customers prepared to overlook paying the extra for the e-up! because of the Volkswagen badge on the bonnet.
The up! is the only model out of the trio to be offered with a conventional petrol engine. Buyers can choose between the new electric e-up!, or the up! Beats, up! R-Line and up! GTI, which are all fitted with 1.0-litre petrol engines.
The revised e-up! is just the start of Volkswagen's plan for electric cars in its range. Later this year, the e-up! will be joined by the new ID.3 model, a car built on an entirely new MEB platform that will form the basis for a family of other EV models set to arrive in the early 2020s.
Interested in knowing more about the electric up!? Read our review of the electric Volkswagen e-up!
Top 10 best cheap-to-run cars 2022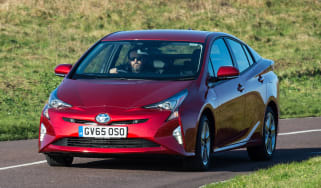 Top 10 best cheap-to-run cars 2022
UK road tax 2022: VED tax rates and bands explained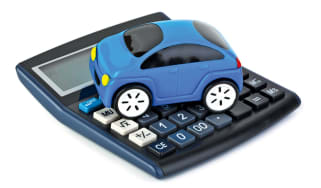 UK road tax 2022: VED tax rates and bands explained
Top 10 best economical 4x4s, SUVs and crossovers 2022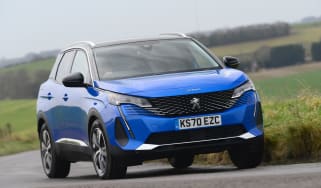 Top 10 best economical 4x4s, SUVs and crossovers 2022