The 13 most annoying new car features
65% of motorists wish new cars still came with a full-size spare wheel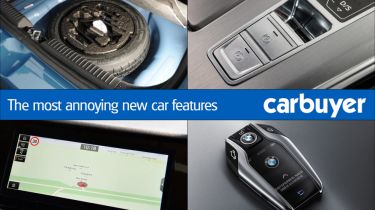 Do you ever get the feeling your car thinks it's cleverer than you? Modern cars are stuffed with systems to keep you safe, offer reminders and improve fuel economy. These are great when they work but can be frustrating when they intrude when they're not needed.
Gone are the days when the most technological feature of a car was a digital clock; now even small hatchbacks are filled with the sort of tech you'd have once only expected from an executive saloon. Carmakers are rushing to add more ways to connect your smartphone, as well as making cars smarter and more capable than ever.
Gripes about technology pale into insignificance compared to the number one bugbear of new car buyers. We polled over a thousand motorists, and almost two-thirds were most annoyed that their cars didn't come with a full-size spare wheel. Punctures aren't too common for most people, but it seems that the thought of being stranded by the roadside with only a space-saver spare wheel - or, worse, a tyre-repair kit - is more upsetting than an overly eager lane-departure warning system repeatedly flashing up on the dashboard.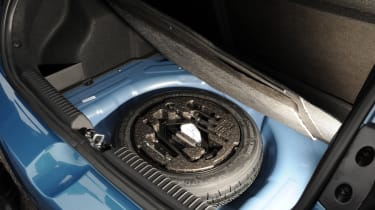 Some manufacturers have stopped offering full-size spare wheels for a number of reasons - they cut boot space or add too much weight - but our research shows it's proving unpopular with consumers. It appears that the vast majority would put up with a small reduction in boot size or fuel economy to have the comfort of a proper spare wheel and a car jack.
Here's the full list of the top 13 most annoying features on new cars: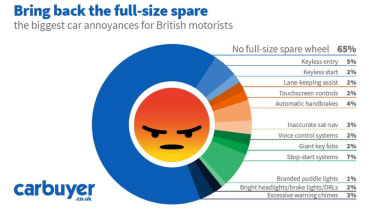 No full-size spare wheel - 65%
There's never a good time for a puncture, and it seems the frustration is compounded if you lift up the boot floor and there's a skinny space-saver or just a can of tyre sealant - especially if they're in a space that could accommodate a proper spare wheel. Annoyingly, even a space-saver is often banished to the options list, and many cars don't come with the choice of a proper spare wheel now. Judging by our poll, motorists are crying out for a full-size wheel under the boot floor in case it's ever needed.
Stop-start systems - 7%
Many of our respondents said that one of the first things they do when getting into a car is to turn off the stop-start system. This cuts the engine when you stop - at a set of traffic lights, say - and re-engages it when you press the clutch or the accelerator. Some said they turn it off to prevent unnecessary wear-and-tear on the engine (although these systems have never been conclusively found to damage the engine), but many were more annoyed by systems that didn't work as they should. They can bring you to a rather sudden stop, while several people said they were worried the engine wouldn't restart when the lights go green.
Keyless entry - 5%
Keyless entry was invented to avoid the annoyance of fumbling for your keys when you've got your hands full, but in some cases it has led to the annoyance of having your car pinched instead. There's been a rise in the theft of cars fitted with keyless entry recently, as the signals from the key can be intercepted. You can put the keys in a safe place as far from the car as possible, invest in a Faraday pouch to block a key's signal, or ask your local dealer to disengage the keyless entry, but all of these could be avoided by a key that simply has an unlock button on it.
Automatic handbrakes - 4%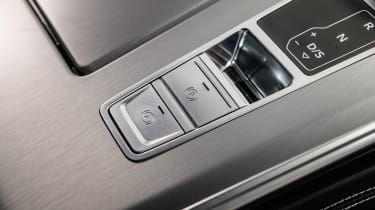 Automatic handbrakes are increasingly favoured by many manufacturers but they're a common frustration for UK motorists. The less technologically minded may struggle to get used to them if they've had manual handbrakes for years, while it generally feels that it's just another piece of tech that could go wrong.
Excessive warning chimes - 3%
You haven't turned your lights off! The door's open! The key's still in the car! Help! It can seem that every action you take (or don't take) is accompanied by a warning buzzer, which is the most annoying bugbear for 3% of the motorists we polled. They can be helpful if you've forgotten something but the rest of the time they're just annoying.
Inaccurate sat navs - 3%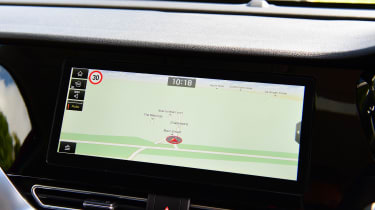 All this tech is great until it needs updating because it's out of date. You're often relying on your sat nav to find the quickest and most economical route, but it's not much use if it doesn't recognise a new junction or tries to take you the wrong way down a one-way street. Sat navs are better than they used to be, but still require seemingly constant updates.
Keyless start - 2%
Is pressing a button more convenient than turning a key? Apparently so, according to car manufacturers, but then you need to devote a cupholder to storing the key. If it's in the ignition barrel, it has its own dedicated storage place. We've left keys in cars with keyless start countless times.
Lane-keeping assistance - 2%
Lane-keeping assistance is one of the functions that helps get cars a five-star Euro NCAP safety rating, so all of the safest cars now come with a warning or a steering aid that keeps you in lane. The systems can sometimes be too intrusive or they don't work when they should, so they can be frustrating.
Touchscreen controls - 2%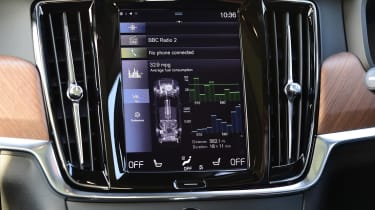 Everything's on a touchscreen in most cars now, and some car brands have migrated the climate control functions onto the screen too. Although this frees up space and allows a stylish, minimalist design, adjusting the temperature through a touchscreen isn't easy to do while you're driving. In general, they're quite distracting because you need to take your eyes off the road, plus there's often a dizzying array of sub-menus and the screen soon becomes full of greasy fingermarks.
Voice control systems - 2%
Voice control systems have really improved in the last couple of years, but traditionally they almost always fail to understand what you want them to do. If you didn't want to be distracted by a touchscreen, you couldn't even use the voice control function as it would call someone by accident or not do anything at all. And if you have an accent, it's even more difficult.
Giant key fobs - 2%
Key fobs are no longer just a means of unlocking your car; some are now phone-like multi-function devices that can show you just about any information you might possibly need about your car. This ideally needs a phone app, or its own screen, and keys are getting bigger as a result.
Bright headlights/ brake lights/ daytime running lights - 2%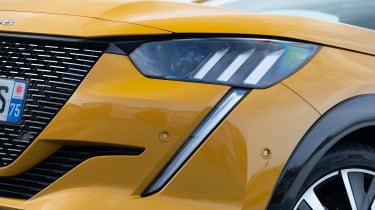 More manufacturers are moving to LED lights as they're brighter, longer-lasting and more flexible than old-school halogen bulbs. But some of the motorists we polled find them too blinding. The Highway Code recommends not sitting with your foot on the brake in a traffic jam at night, as this can dazzle drivers behind you.
Branded puddle lights - 1%
Puddle lights are bulbs under the door mirror, door handles or under the door itself, and they illuminate the ground below so you don't step in a puddle. We'd argue that they don't really add anything, and now some brands are opting for branded puddle lights. Instead of a light, these project the company logo onto the ground, and it's not to everyone's taste.
Read our guide to the best cars coming in the next few months.
Engine management light: top 5 causes of amber engine warning light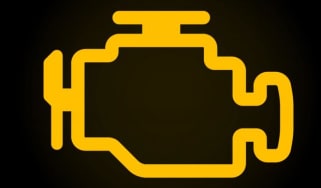 Engine management light: top 5 causes of amber engine warning light
Top 10 best electric SUVs 2022
Top 10 best electric SUVs 2022
Top 10 cheapest electric cars 2022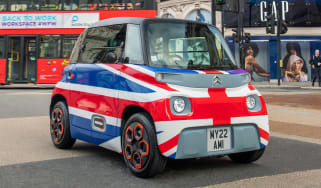 Top 10 cheapest electric cars 2022