2020 Audi R8 RWD revealed
Rear-wheel-drive Audi R8 will now be available on a continual run
Audi has announced the addition of a rear-wheel-drive version of the R8 to the line-up and it will be available on a permanent basis. A rear-wheel-drive R8 was available to order towards the end of 2017 but numbers were limited. The R8 RWD will go on sale in Europe in early 2020, with UK pricing yet to be confirmed.
The R8 underwent a major facelift in late 2018, giving it a much sharper nose. Audi extracted more power from the 5.2-litre V10 engine shared with the Lamborghini Huracan, which is used in the rear-wheel drive, quattro and Performance models of the R8.
A rear-wheel-drive R8 was previously introduced before the facelift on a limited run. Just 999 units of the 532bhp R8 RWS were sold in 2018, shortly after the car was revealed at the Frankfurt Motor Show.
The 2020 Audi R8 RWD retains the same power output as the RWS and power is sent to the rear wheels via a seven-speed dual clutch gearbox. Audi claims the Coupe will reach 0-62mph in 3.7 seconds, with a top speed of 199mph, while the Spyder is a tenth of a second slower from 0-62mph seconds and tops out at 197mph. Audi says that the RWD is capable of controlled drifts when in Sport mode.
The new model has styling tweaks to separate it from the all-wheel-drive variants. The rear-wheel-drive R8's sideblades are finished in contrasting gloss black. While the front and rear lower blades on the car's diffusers are finished in the same colour. Inside, a RWD badge is fitted on the passenger side of the dashboard and the new car sits on 19-inch alloy wheels as standard, with a 20-inch design available as an option.
The R8 RWD will be available in Coupe and Spyder body styles and will be launched early next year.
Looking for more information on the facelifted Audi R8? Why not read our review of the R8 Coupe and R8 Spyer.
Top 10 best hybrid cars 2021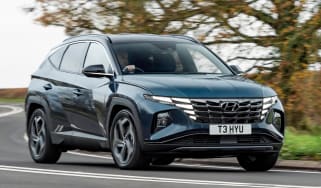 Top 10 best hybrid cars 2021
Genesis GV80 SUV review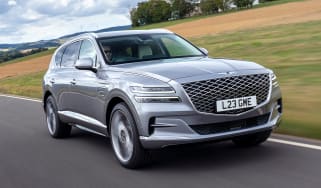 What is AdBlue?