Dacia introduces LPG Bi-fuel powertrain across range
Dacia Sandero, Logan MCV and Duster LPG dual-fuel models now available, allowing 620 miles of range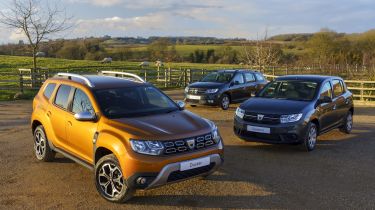 LPG models save drivers up to £594 per year
Emissions are reduced by up to 11%
UK Dacia Bi-fuel owners have access to 1,400 LPG stations
Dacia has become the only car manufacturer to offer its entire range to UK customers with engines that use a combination of petrol and LPG (liquid petroleum gas).
The Romanian manufacturer claims its Bi-Fuel models will save drivers an average of £594 per year and reduce emissions in LPG-mode by up to 11%. It also means drivers can travel further than before, with 620 miles of continuous driving now possible. Dacia's Bi-fuel models are on sale now, starting at £9,095 for the Sandero.
The dual-fuel models are fitted with a 1.0-litre turbo Bi-Fuel 100 engine, combining petrol and LPG to reduce running costs, lower emissions and improve performance. The Sandero Bi-fuel model is claimed to save drivers around £594 per year, and deliver fuel economy of 39.8mpg with CO2 emissions as low as 116g/km in LPG mode, which is a 9% reduction compared to running on petrol alone.
Best cheap cars you can buy today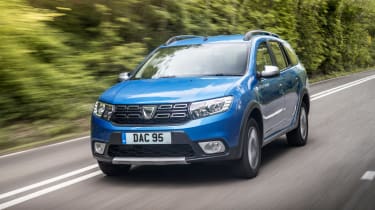 Dacia has been selling its range with LPG in Europe for several years, with one in three Dacias fitted with the system in Italy. Despite LPG seeming less common than it used to be, drivers of Dacia's Bi-Fuel range, which includes the Sandero, Sandero Stepway, Logan MCV, Logan MCV Stepway and Duster models, will have access to 1,400 LPG stations around the UK.
All Dacia Bi-fuel models come with the same three-year/60,000-mile warranty and 18,000-mile/two-year service intervals as their petrol and diesel counterparts.
Two trim levels of the Sandero are offered as dual-fuel models, with the Essential TCe 100 Bi-Fuel priced from £9,095 and the Comfort TCe 100 Bi-Fuel priced from £10,095.
Three trim levels of Sandero Stepway are offered, with the Essential Bi-Fuel priced from £10,295, Comfort Bi-Fuel from £11,295 and the new limited edition SE Twenty Bi-Fuel costing £11,695.
The Logan MCV Essential Bi-Fuel is priced from £10,595 and the Comfort Bi-Fuel starts at £11,595.
The Logan MCV Stepway is available from £12,795 for the Comfort Bi-Fuel and from £13,195 for the SE Twenty Bi-Fuel.
The Dacia Duster SUV is also available to order now across four trim levels in front-wheel drive only. The Essential Bi-Fuel costs from £12,895, the Comfort Bi-Fuel from £14,395, the limited edition SE Twenty Bi-Fuel from £15,045 and the Prestige Bi-Fuel from £15,595.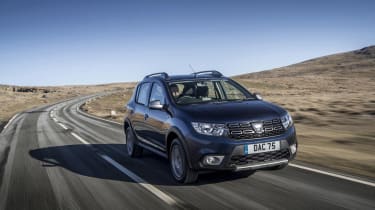 What does it mean for car buyers?
The Dacia brand thrives on giving great value for money to its customers. The Bi-fuel models exist as cheaper alternatives to the wave of new cars fitted with expensive hybrid technologies. Combining petrol and LPG is a less expensive way for Dacia to reduce the emissions of its vehicles while offering owners savings in running costs.
Interested in knowing more about Dacia's range? Read our reviews on the Sandero, Sandero Stepway, Logan MCV, Logan MCV Stepway and Duster models.
New electric MG4 hatch to start at £25,995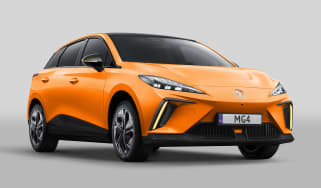 New electric MG4 hatch to start at £25,995
Kia EV4 SUV to take on the Volvo XC40 Recharge
Kia EV4 SUV to take on the Volvo XC40 Recharge
Best new car deals 2022: this week's top car offers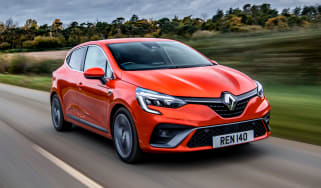 Best new car deals 2022: this week's top car offers