Hardcore McLaren 765LT breaks cover
McLaren's new 755bhp supercar is lighter and more powerful than the 720S
New 765LT sits at the top of McLaren's Super Series range
0-62mph in just 2.8 seconds
Only 765 cars to be produced
McLaren has revealed its latest supercar. The 765LT is essentially a more extreme version of the McLaren 720S, with more power and less weight. Prospective buyers can register interest at their local McLaren dealership now, with prices set to be announced shortly.
'LT' stands for 'Longtail', which is McLaren shorthand for models with a longer rear end and a lighter weight than the cars on which they're based. The term was first used on the McLaren F1 GTR race car and on some road-legal models since. Compared to the 720S, the 765LT gets a longer carbon-fibre front splitter, a new active rear spoiler and four high-exit titanium exhaust pipes.
The bumpers, side skirts, rear wing and diffuser are all made from carbon fibre to reduce the car's weight. For extra cost, buyers can also specify the bonnet, doors and front and rear wings in carbon fibre. The seats are simply carbon-fibre shells with pads stuck on, and these save 18kg over the 720S seats. McLaren has also thrown out the carpets, door pockets, air conditioning, audio system and the electric steering wheel adjustment, all in the name of weight-saving. Even the battery is lighter than the one fitted to the 720S. Overall, the 765LT is 80kg lighter than the car on which it's based.
Like the 720S, the 765LT uses a twin-turbo 4.0-litre V8 engine but here it's been tweaked to produce 755bhp - an increase of 45bhp. The extra power and the weight loss mean 0-62mph now takes just 2.8 seconds and the top speed is 205mph. McLaren says that in-gear acceleration is 15% quicker than the 720S.
Alongside the extra power, the 765LT gets a thorough range of upgrades over the 720S, which was hardly lacking in performance to start with. Bespoke LT springs and dampers are fitted, giving a wider front track (the distance between the two front wheels) and a 5mm lower ride height. Ultra-lightweight forged alloy wheels are shod in Pirelli P Zero Trofeo R tyres, while carbon-ceramic brake discs and the same calipers as used by the McLaren Senna are also available.
While the audio system is deleted as standard, an eight-inch portrait touchscreen remains and you can specify a lightweight FM/AM/DAB radio with Bluetooth and iPod connectivity for no extra cost. Other options include a Bowers & Wilkins stereo, a reversing camera and a system that lifts up the nose to get over speed bumps. There are 17 standard paint colours to choose from, including two that are exclusive to the 765LT, although any colour you can think of is possible if you pay for McLaren's MSO customisation. The brake calipers, wheels and upholstery are all available in a number of different finishes.
Read our McLaren reviews here.
Engine management light: top 5 causes of amber engine warning light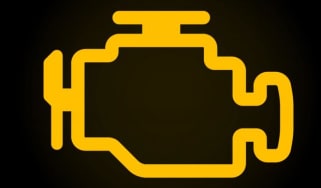 Engine management light: top 5 causes of amber engine warning light
Best new car deals 2023: this week's top car offers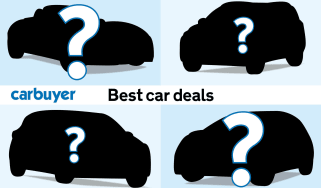 Best new car deals 2023: this week's top car offers
Swoopy new Toyota Sport Crossover Concept to take on Polestar 2 in 2025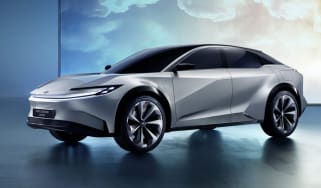 Swoopy new Toyota Sport Crossover Concept to take on Polestar 2 in 2025