25 tips that will make you a better driver
Read our guide and become a safer, smoother and more efficient driver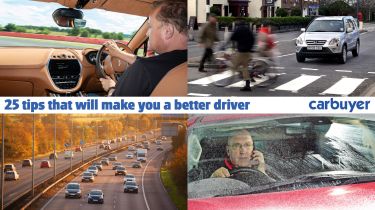 You might have passed your driving test decades ago or just last week, but there are always new driving tips you can pick up and bad habits that are important to avoid. Read our top 25 tips that will make you a better driver to see how many you already know and pick up those you didn't. 
Be gentle with the accelerator
Yes, you've probably heard this one before, but giving the accelerator smooth treatment is a good approach with lots of benefits. One of the most obvious is fuel economy, because giving the engine more time to get the car up to speed uses less petrol, diesel or electricity, depending on what's under the bonnet.
Gentle acceleration is often safer because if the car ahead suddenly brakes, you've got more time to avoid hitting it. Your passengers will be more relaxed and your car will feel it too. Hard acceleration wears out tyres, the clutch and other mechanical components more quickly.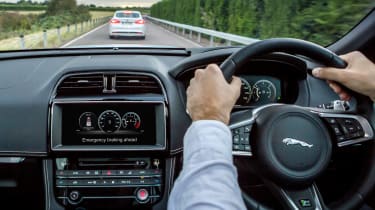 Focus on smooth braking
Once you've got up to speed, you don't want to have to slam on the brakes. Every time you slow down you'll use more fuel getting back up to speed, so anticipate traffic and the road ahead to avoid sudden stops wherever possible. Coasting and gradual braking can also be of benefit in modern mild-hybrid, hybrid and electric cars, giving the vehicle time to harvest energy and keep the batteries topped up.
Just like smooth acceleration, gradual braking is also much more pleasant for anyone else sitting in the car and will save you money. Tyres, brakes and even suspension parts will all last longer if the driver is gentle on the brake pedal. Practice releasing brake pressure smoothly as you come to a stop.
New 2020 Kia Stonic SUV: prices and specs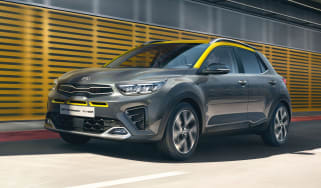 New 2020 Kia Stonic SUV: prices and specs
Updated Peugeot 5008 starts at £29,585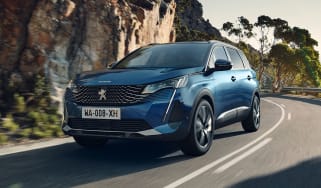 Updated Peugeot 5008 starts at £29,585
Cupra Formentor SUV review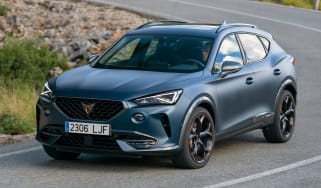 Cupra Formentor SUV review