Renault ZOE range to get free home charger
Every new Renault ZOE to come with free home charge station, plus extensive standard equipment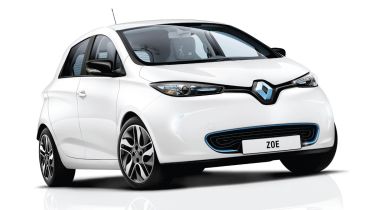 Ahead of the launch of the all-electric Renault ZOE supermini on 7 June, the company has announced a new money-saving incentive to attract buyers to showrooms.
Renault will provide all new customers – as well as those who have already pre-ordered a ZOE – with a free Single Wall-box and installation with British Gas. The offer follows the Government announcement that it will foot 75 per cent of the bill for installing a domestic Wall-box; this deal sees Renault cover the remaining cost. The system will enable owners to charge their new ZOE at home, and the deal saves them £500 on the cost of the unit, plus standard installation.
Once fitted, the Wall-box will cut the charge time for the car's battery to three and a half hours; it usually takes eight hours from a standard socket. Renault estimates that 90 per cent of ZOE charging will take place at home, so the units should prove invaluable.
List prices for the new Renault ZOE start at £13,650 after the £5,000 Government Plug-in grant, with each car offering an emission-free range of up to 130 miles on a single charge. However, Renault admits that 90 miles is more realistic in mixed motoring, or 60 miles in cold weather. It is worth noting that the entire Renault range will see small price increases from 5 April, at what point the ZOE will start from £13,995.
Entry-level Expression cars include 15-inch wheels with special eco-tyres, TomTom sat-nav and Bluetooth connectivity. They also get remote battery monitoring, climate control and cruise control. Upgrade to a top-spec Dynamique Intens or Dynamique Zen model and you'll add an upgraded stereo, auto lights and wipers, plus rear parking sensors and electric rear windows. Subtle differences between the two include a rear parking camera on the Intens, and an 'active scent diffuser' on the Zen. Flagship cars will cost from £14,750, or £15,195 after the April price increase.
The all-electric ZOE benefits from free road tax and is exempt from the London Congestion Charge. The big cost for ZOE owners – aside from the initial purchase price – will be the compulsory battery rental, which ranges from £70 to £103 per month.
Engine management light: top 5 causes of amber engine warning light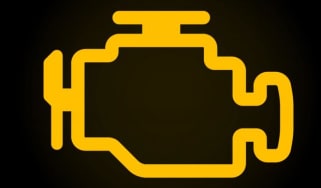 Engine management light: top 5 causes of amber engine warning light
Top 10 cheapest electric cars 2022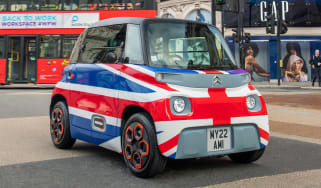 Top 10 cheapest electric cars 2022
Best new car deals 2022: this week's top car offers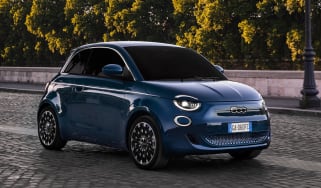 Best new car deals 2022: this week's top car offers