Lexus IS will have lowest running costs in saloon class
Lexus claims that the new IS 300h will have class-leading running costs and efficiency.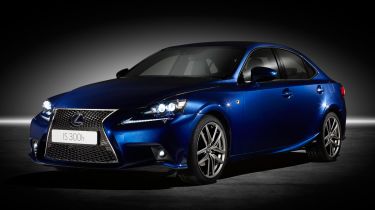 With deliveries of the new Lexus IS starting in July, the company has taken the opportunity to emphasise and demonstrate its class-leading efficiency and low running costs compared to mainstream rivals like the BMW 3 Series.
There will be no diesel IS when it goes on sale later this year, instead the new car will be offered as an IS 250 V6 petrol or IS 300h petrol-electric hybrid. The latter will be capable of 65.7mpg in fuel economy and emitting only 99g/km of CO2 in SE spec – making it tax-free and exempt from the daily London Congestion Charge. However, upgrade to the Luxury, F Sport or Premier specification on 17-inch or 18-inch wheels and you'll be subject to increased emissions and therefore increased running costs.
Those figures still outshine established rivals like Audi's A4, though, whose 2.0-litre TDI SE Auto will manage to only return 58.9mpg and emits 127g/km, while the BMW 320d SE Auto returns 62.8mpg and emits 118g/km. Lexus says its low emissions could save a company car driver as much as £923 per year in the first three years of ownership.
Not only does the IS 300h offer rock-bottom running costs, it should also prove to be very low maintenance thanks to a simplified mechanical setup. The hybrid system is engineered for durability by having no clutch and an integrated starter motor – parts that would normally need periodic servicing throughout the vehicle's lifetime.
In addition to the simplified setup and class-leading emissions, the new Lexus IS range should benefit from strong used values, too, thanks to its low running costs. After three years and 60,000 miles, CAP predicts the mid-spec IS 300h Luxury to have retained 37 per cent of its value.
Prices start at £29,495 for the IS 300h SE, when the car goes on sale in the Summer. To view the full Lexus range, see the CarBuyer Lexus reviews page.
Engine management light: top 5 causes of amber engine warning light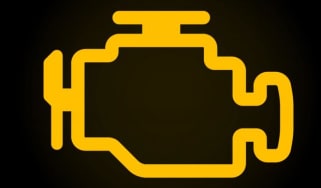 Engine management light: top 5 causes of amber engine warning light
Best new car deals 2022: this week's top car offers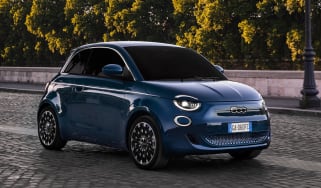 Best new car deals 2022: this week's top car offers
Top 10 cheapest electric cars 2022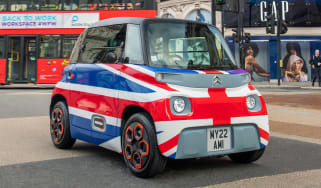 Top 10 cheapest electric cars 2022