Audi releases A1 Sportback prices
Audi unveils practical Audi A1 Sportback five-door model and full UK prices.
Available later this month, the Audi A1 Sportback offers increased practicality over the existing three-door model.
Taller and wider, the five-door A1 Sportback is capable of carrying three rear passengers. Each passenger is provided with their own head rest and three-point seatbelt.
Priced from £13,980 to £21,270 the five-door version carries a £560 premium over the three-door model.
Rear passengers are treated to an increase in head and shoulder room whilst the boot remains the same size, at 270 litres. With the rear seats folded down, the luggage space extends to 920 litres.
All SE, Sport and S Line versions get alloy wheels, remote central locking, air conditioning, electric front and rear windows and mirrors, split folding rear seats and a six-speaker single CD audio system with 6.5-inch retractable display.
Sport models are fitted with larger 16-inch alloy wheels, sports suspension, sports seats and Bluetooth whilst S Line models add 17-inch alloy wheels, S Line sports suspension and part leather interior to the spec list.
Available at extra cost, the A1 Sportback is available with a range of infotainment systems, including sat-nav, audio and DVD player devices.
The A1 Sportback will be available with a choice of three TFSI petrol engines and one TDI diesel, offering power outputs of from 86bhp to 185bhp. All engines, except the 185bhp unit come fitted with stop-start as standard.
By the summer of 2012, the A1 Sportback range will also include the 2.0-litre TDI with 145bhp, capable of up to 68.9mpg. The 1.6 TDI model will be the most efficient model however, capable of up to 74.3mpg and producing emissions of less than 100g/km of CO2.
Unique to the five-door Sportback, Audi will offer the new model in Samoa Orange. Customers will also have the option of specifying the roof line and entire roof section in a contrasting colour.
Order books for the new A1 Sportback will open later in Novemeber 2011.
To view the full Audi range visit CarBuyer's Audi review page.
Engine management light: top 5 causes of amber engine warning light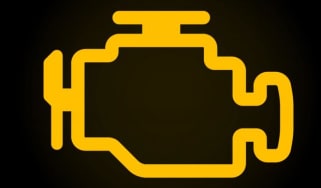 Engine management light: top 5 causes of amber engine warning light
Best new car deals 2023: this week's top car offers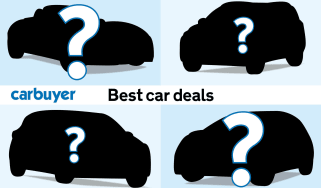 Best new car deals 2023: this week's top car offers
Top 10 best cars under £200 per month 2023/2024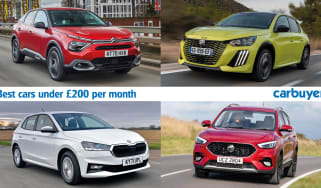 Top 10 best cars under £200 per month 2023/2024