Ferrari 458 Spider
The new Ferrari 458 Spider features the world's first fully retractable hard top fitted to a mid-rear-engined sports car.
Fitted with a fully retractable hard top, the new mid-engined Ferrari 458 Spider marks a world first for the famous Italian maker.
The 458 Spider is Ferrari's fastest-ever convertible and will make it's debut at the 2011 Frankfurt Motor Show.
Patented by Ferrari, the new hard top is made entirely from aluminium and takes 14 seconds to deploy or retract. Weighing 25kg less than the canvas-style roof fitted to previous F430, F360 and F355 models, the new roof fits neatly ahead of the engine bay without intruding on the small luggage space behind the seats.
In order to maintain structural rigidity strengthening measures have resulted in an increased weight of 50kg over the coupe hard top version.
The 458 Spider is fitted with the same 4.5-litre V8 engine as featured in the 458 Italia producing 562bhp. Performance is slightly effected by the extra weight of the open-top configuration, but is still blistering- 0-62mph sprint takes 3.4 seconds and top speed is down 4mph to 198mph.
For added passenger comfort at speeds of up 124mph, the 458 Spider features an electric wind defelctor, situated behind the occupant's heads. Ferrari has also tweaked the engine note of the 458 Spider so that occupants feel totally immersed in the experience.
To view the full Ferrari range, visit CarBuyer's Ferrari reviews page
Nissan Ariya vs Volvo XC40 vs Volkswagen ID.4 - which is best?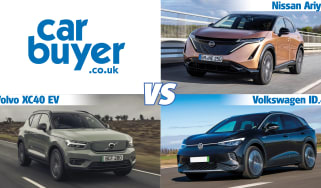 Nissan Ariya vs Volvo XC40 vs Volkswagen ID.4 - which is best?
Best new car deals 2022: this week's top car offers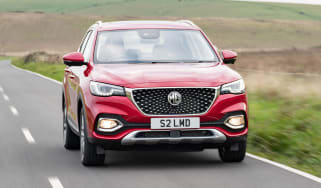 Best new car deals 2022: this week's top car offers
Top 10 best electric family cars 2022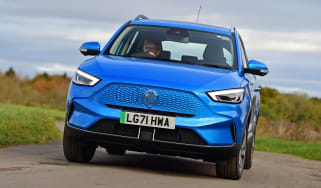 Top 10 best electric family cars 2022