Fiat 500 Bicolore revealed
The incredibly efficient new Fiat 500 TwinAir has been given a two-colour makeover at the Bologna Motor Show, previewing all new special editions of the popular city car.
The Fiat 500 is turning on the style. The Italian company has taken the wraps off a new two-tone version of its 500 city car, signalling the arrival of yet more special edition versions of the stylish supermini poised to go on sale.
The special new model, called the Bicolore 500, was revealed at the Bologna Motor Show, which features a white and red paint scheme apparently inspired by "the retro world of '50s American cars and the extraordinary pop art movement."
The car shown is based on the 85bhp 500 TwinAir in Pop specification. There are no mechanical changes, but as well as the new paint scheme, the car gets alloy wheels, coloured electric window switches and an interior chrome kit to give it extra pizazz.
The white and red model will be the first of a number of two-tone versions that Fiat are planning to introduce in the coming months. The new models will be the latest in a long line of special 500s that have been sold in different markets across the world, including the fashion styled 500 by Diesel and 500 Pink that have been sold in the UK, there has also been the 500 Orange which has apparently been a big hit with Japanese buyers.
Fiat is yet to confirm whether the twin-tone 500 will make it to the UK though, so watch this space!
Engine management light: top 5 causes of amber engine warning light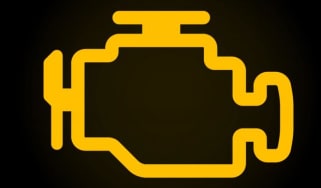 Engine management light: top 5 causes of amber engine warning light
Best new car deals 2022: this week's top car offers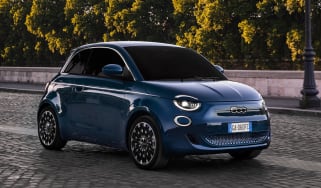 Best new car deals 2022: this week's top car offers
Top 10 cheapest electric cars 2022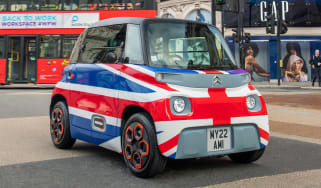 Top 10 cheapest electric cars 2022