Mazda 6 Revealed
The Mazda 6 has been officially revealed ahead of its Moscow Motor Show debut.
After a number of teaser images, the Ford Mondeo and Vauxhall Insignia rival has been shown and remains true to the sexy Takeri Concept that was shown at the Tokyo Motor Show in 2011. The show car's Kodo 'soul of motion' design language has been transferred to the production version, making it the most aggressive looking 6 yet.
The Mazda 6 will be the second model in the line-up, after the CX-5 crossover, to be developed using Mazda's Skyactiv technology. It will also extend on the CX-5's Skyactiv tech by debuting two new features.
The i-Eloop regenerative braking system stores energy in one of two capacitors, taking around seven seconds to fill, and returns the energy to the electrical system to run things such as the air-conditioning, stereo and light while the car's at a standstill. The engine won't be running, either, as the second new technology is on the new 6 is Mazda's i-stop (meaning idle-stop) technology.
The focus on efficiency means that the 148bhp 2.2-litre four-cylinder turbo diesel version of the 6 will be capable of 1500km on a single tank. This engine will be joined by a 174bhp version and a 164bhp 2.0-litre petrol engine.
The Moscow show car will use a direct-injection Skyactiv-G 2.0-litre petrol engine and six-speed Skyactiv-Drive automatic transmission. An Estate version is expected at the Paris Show in September.
The Mazda 6 will be on sale on spring of 2013, with pricing expected from around £18,000.
Nissan Ariya vs Volvo XC40 vs Volkswagen ID.4 - which is best?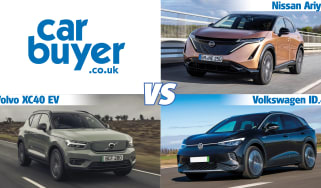 Nissan Ariya vs Volvo XC40 vs Volkswagen ID.4 - which is best?
2023 Hyundai Ioniq 5 N spotted testing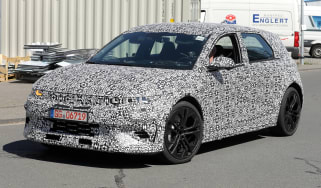 2023 Hyundai Ioniq 5 N spotted testing
Best new car deals 2022: this week's top car offers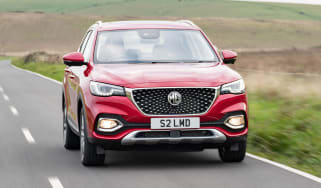 Best new car deals 2022: this week's top car offers