Mercedes CLS Shooting Brake revealed
The Mercedes CLS Shooting Brake adds practicality to Merc's sporty executive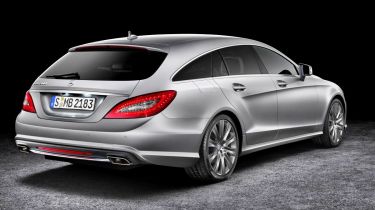 The Mercedes CLS Shooting Brake adds a new estate car body style to the CLS range, which until now solely comprised of a sporty looking four-door saloon.
The Shooting Brake is easily recognisable next to the saloon. The front end is identical, as is the sleek, sloping windscreen. However, by extending the roof into the rear end, Mercedes has squeezed in a 590-litre boot. That's slightly biggger than a BMW 5 Series Touring, but shy of the super practical Mercedes E-Class Estate.
Inside, as you'd expect, is a very luxurious affair. Buyers are given the option of specifying wooden decking in the boot and even porcelain trim on the dash. Many of the other features are carried over from the standard CLS.
From November there will be the choice of the four-cylinder, CLS 250 CDI or a more powerful V6, CLS 350 CDI. No petrol variant will be offered at launch, and both engines get a standard seven-speed automatic gearbox and stop-start as standard.
Economy and emissions are impressive on both models. The CLS 250 CDI manages 53.3mpg and 139g/km, while the CLS 350 CDI does 47mpg and 150g/km, yet can accelerate from 0-62mph in 6.6 seconds.
Prices and specs are yet to be formally announced, but we expect a premium of around £3,000 over the standard CLS when the CLS Shooting Brake arrives in November.
Top 10 best cheap-to-run cars 2022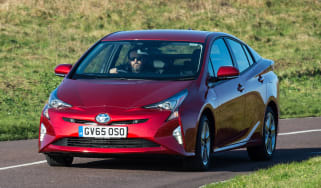 Top 10 best cheap-to-run cars 2022
UK road tax 2022: VED tax rates and bands explained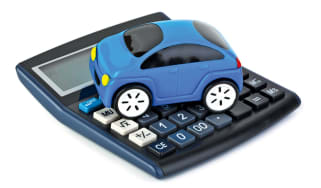 UK road tax 2022: VED tax rates and bands explained
Best new car deals 2022: this week's top car offers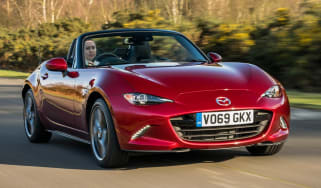 Best new car deals 2022: this week's top car offers