New BMW 3 Series models announced
BMW confirms arrival of 3 Series M Sport, xDrive and ActiveHybrid.
BMW has extended the 3 Series saloon range with the arrival of hybrid, four-wheel-drive and M Sport variants. The new models go into production in July, along with the new 330d.
The ActiveHybrid is powered by both a 3.0-litre turbo petrol engine and a 55bhp electric motor. It develops a total of 340bhp and is capable of 0-62mph in 5.3 seconds. It can travel at speeds of up to 37mph for 2.4 miles on electric power alone, returning fuel consumption of 47.9mpg and emissions of 139g/km.
The ActiveHybrid 3 is priced from £40,225 and is available in SE, Modern, Luxury and M Sport specification.
The xDrive offers increased stability and the safety of permanent four-wheel-drive to the BMW 3 Series range. Available with the 320i's 2.0-litre turbo petrol engine, it produces 184bhp and is priced from £27,400. Fitted with a six-speed manual gearbox, it is capable of 0-62mph in 7.4 seconds, returns 41.5mpg and produces emissions of 159g/km. The optional eight-speed automatic gearbox improves economy and emissions to 43.5mpg and 152g/km.
The top-spec 3 Series M Sport models carry a £3,000 premium over SE models and come as standard with 18-inch alloy wheels, M Sport sports suspension, aerodynamic body styling, leather sports seats, leather sports steering wheel and the Sport+ Drive Performance Control mode. The interior is available in a choice of aluminium trim designs with either an estoril blue or high-gloss black finisher.
The 330d is powered by a 3.0-litre turbo diesel engine that produces 258bhp, providing a 0-62mph time of 5.6 seconds. It is also capable of returning 57.5mpg and emissions of 129g/km. Prices start at £33,280 for the 330d SE.
Later in November, the 316i and 320i EfficientDyamics saloon models will also join the range.
To view the full BMW range, visit CarBuyer's BMW reviews page.
Engine management light: top 5 causes of amber engine warning light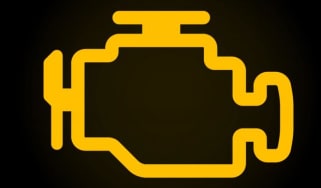 Engine management light: top 5 causes of amber engine warning light
Best new car deals 2022: this week's top car offers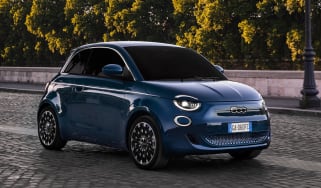 Best new car deals 2022: this week's top car offers
Top 10 cheapest electric cars 2022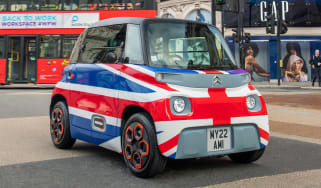 Top 10 cheapest electric cars 2022