Renault Twizy now on sale
The Renault Twizy two-seater electric car reaches UK showrooms today.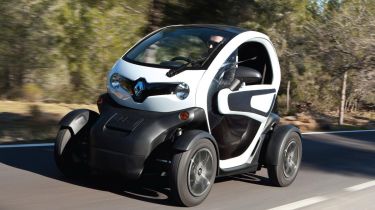 The Renault Twizy Z.E electric car is now on sale, priced from £6,690.
Measuring just 2.34 metres long and 1.24 metres wide, the Twizy is designed for use in an urban environment and seats two passengers, who sit in tandem.
It is powered by a 17bhp electric motor that produces zero emissions and drives the rear wheels. It can reach a top speed of around 50mph. There are three trim levels available: Urban, Colour and Technic.
The Twizy is charged using a standard three-pin plug and takes three and half hours for a full charge - at a cost of around £1. Maximum range is approximately 60 miles.
Buyers also face a battery hire fee, priced from £45 per month, based on 4500 miles per year over a three year contract. Optional equipment includes scissor doors priced at £545 and a driver and passenger blanket at £110.
Saftey systems include a driver's airbag and three-point seatbelts, with an additional strap for the driver. The Renault Twizy's occupants are not required to wear a crash helmet.
To view the full Renault range, visit CarBuyer's Renault reviews page.
Nissan Ariya vs Volvo XC40 vs Volkswagen ID.4 - which is best?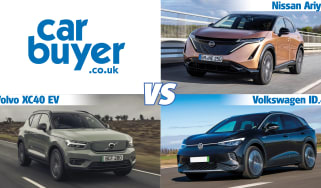 Nissan Ariya vs Volvo XC40 vs Volkswagen ID.4 - which is best?
Best new car deals 2022: this week's top car offers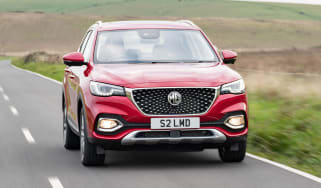 Best new car deals 2022: this week's top car offers
Top 10 best electric family cars 2022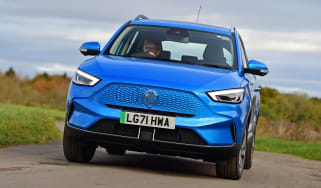 Top 10 best electric family cars 2022