Vauxhall's Antara gets facelift - and a lower price
Vauxhall's chunky Antara SUV has been given a new lease of life thanks to a styling update, cleaner, more powerful engines and a lower price tag.
Vauxhall's Antara SUV is looking sharper than ever. These are the first pictures of the facelifted version of the firm's SUV, which goes on sale next month at a lower price than the outgoing model.
The design has been modified to move it further away from the Chevrolet Captiva, which uses all the same engineering underneath.
To bring the Antara up to date, Vauxhall has added the firm's new front grille and Griffin logo, as sported by the recent Corsa facelift, while SE models now get fog lights mounted in leaf-shaped bezels. New 19-inch alloys and tweaked rear light clusters complete the cosmetic modifications on the outside.
Inside, the interior cabin gets extra storage space, new trim materials for a higher quality feel and an improved instrument layout.
Under the bonnet, the SUV gets a new 2.2-litre diesel engine, up from the current, single 148bhp 2.0-litre powerplant. The engine is available in two states of tune, 161bhp or 181bhp, but while power has increased, Vauxhall claims the unit is cleaner than before, although official emissions data hasn't yet been released.
The 161bhp engine comes in front or four-wheel drive with a six-speed manual but the 4x4 version is also available with a six-speed automatic. The 181bhp engine is four-wheel drive only, but buyers can choose manual or automatic transmissions.
The suspension has also been refined for comfort, so all cars benefit from revised spring and damper settings.
Prices for the new Antara start from £19,995, a saving of £2,835 on the outgoing base version.
Nissan Ariya vs Volvo XC40 vs Volkswagen ID.4 - which is best?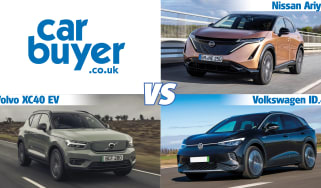 Nissan Ariya vs Volvo XC40 vs Volkswagen ID.4 - which is best?
Best new car deals 2022: this week's top car offers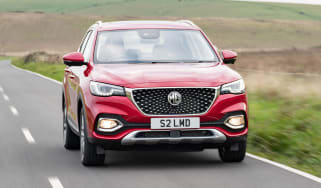 Best new car deals 2022: this week's top car offers
Top 10 best electric family cars 2022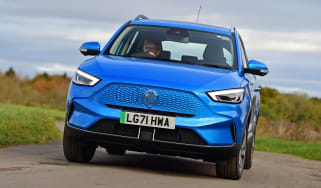 Top 10 best electric family cars 2022