BMW M5 saloon (2011-2017)
"The BMW M5 is a high-performance saloon that's addictively fast and brilliant to drive, but there's no doubt it's lost some of the involvement of previous models. It's expensive to buy and run, too"
Pros
Luxurious and comfortable interior
Fantastic handling
Hugely fast
Cons
Very expensive to buy
Will cost a fortune to run
Lacks some of the magic of previous versions
BMW has a reputation for building some of the world's best performance cars, and the BMW M5 is an icon in the super-saloon class. It uses a traditional recipe of a powerful engine and a fine-tuned rear-wheel-drive chassis under a slightly tweaked saloon body.
The BMW M5 has evolved over the years with more power and sharper handling over the years, and the latest car gets a 4.4-litre twin-turbo V8 producing 552bhp. This gives the car a 0-62mph time of 4.3 seconds, although. The Competition Edition is even quicker. With 592bhp on tap, it'll do the 0-62mph sprint in just 3.9 seconds. Both cars are electronically limited to a 155mph top speed.
The M5 is a surprisingly agile saloon for its size, with a huge amount of grip and fantastic steering. It's not quite as involving as some of its predecessors, but it's still mightily impressive. Despite the earth-shattering performance, the M5 remains a fairly normal BMW 5 Series saloon at heart, so you get a big boot, plenty of space in the back and a reasonably comfortable ride.
There's no getting away from the car's huge price tag, however, and if you go for some of the more expensive options on the list, you can easily push the total towards, or even over, the £100,000 mark. If you're lucky enough to be in that position, however, you may want to check out the M5's rivals, which include the Mercedes-AMG E63, Audi RS6 Avant and Audi RS7 Sportback.
MPG, running costs & CO2
Strong used values won't offset sky-high running costs
Speed is a thirsty mistress, and the M5 drinks fuel at a ferocious rate, with average fuel economy of 28.5mpg and CO2 emissions of 232g/km resulting in an annual road tax bill of £490. We found that number drops to around 15mpg if you drive the M5 aggressively, which most buyers are very likely to do. Although this M5 is 30% more efficent than the car it replaced, it's still hugely expensive to run.
Engines, drive & performance
The extremely fast M5 is a thrilling car to drive
Describing the M5 as 'fast' just doesn't do it justice. The car produces 552bhp from a 4.4-litre twin-turbocharged V8 petrol engine, which means accelerating from 0-62mph takes just 4.4 seconds. Plus, the optional Tuning package increases the car's top speed from 155 to 190mph. You can electronically tune virtually every aspect of how it drives to suit you, from how responsive the steering is to how quickly it changes gear.
Yet whatever set-up you favour, the M5 is always thrilling to drive. Acceleration is breath-taking, even if you put your foot down in third or fourth gear. Thankfully, there's also plenty of grip to keep you pointing in the right direction.
Interior & comfort
The M5's clever suspension means it's as comfortable as any rival on rough roads
Using the various electronic controls on offer, you can make the M5 surprisingly comfortable given its performance focus. Turn the suspension to its softest setting and the car will smooth out most of the bumps in the road just as effectively as a regular 5 Series does. The engine is quiet at cruising speeds, while wind and tyre noise are kept at bay by thick double-glazed windows. Everything is relative, though, so don't expect the height of comfort – this is still a sports saloon first and foremost.
Practicality & boot space
Incredible performance combined with decent practicality
The M5 is still a BMW 5 Series, so it's spacious on the inside and the 520-litre boot capacity isn't bad at all. You also get a large glovebox and deep door bins. Ultimately, the M5 gives you all the trimmings of the class-leading executive saloon, but with the extra kick of genuinely heart-pounding performance.
Reliability & safety
The M5 feels just as well built as the standard 5 Series
BMW had a mid-table result in our 2015 Driver Power owner-satisfaction survey, coming 14th out of 32 brands in the UK, partly thanks to a seventh-place rating for build. That's good news, as the M5 is likely to be bought by people who are going to wring every last drop of performance out of it and therefore needs to be very robust. The standard 5 Series saloon ranked an impressive 47th out of the UK's top 100 cars, which indicates owners are generally pretty happy with its durability.
Partnership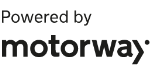 Need to sell your car?
Find your best offer from over 5,000+ dealers. It's that easy.
The 5 Series is also a very safe car and the M5 shares its maximum five-star Euro NCAP crash-test rating. Electronic stability control, a full complement of airbags and rear parking sensors are all fitted as standard.
Price, value for money & options
Very expensive, but exclusivity is guaranteed
You'd better want the M5's performance pretty badly, because you really pay for it. But you're paying for exclusivity, too, as the M5 is a rare sight on UK roads – not to mention all the driver-focused accessories and technology that make the M5 so thrilling. Plus, it's well equipped with standard leather sports seats, climate control, keyless entry and 19-inch alloy wheels.
So you won't be short-changed on kit – but you will need deep pockets to both buy and run the M5. The good news is that the car's excellent resale values on the used market go some way towards making up for this. The used-car experts at CAP reckon it'll retain 51% of its purchase price after three years or 36,000 miles of ownership.