Renault Megane RS hatchback (2009-2016)
"The Renaultsport Megane 265 strikes a great balance between very focused driving dynamics and day-to-day comfort."
Pros
Striking looks
Sharp handling
Everyday useability
Cons
Interior finish doesn't feel special enough
Not quite as practical as competitors
Road noise from larger wheels
The Renaultsport Megane enjoys something of a cult status, with the fastest version of the brand's otherwise-humble family hatchback having attracted enthusiastic drivers since the first model was released in 2004. It's the fastest Renault on sale today, and a formidable rival for the Volkswagen Golf GTI, Ford Focus ST and SEAT Leon Cupra.
The previous Renaultsport Megane was an uncompromising 'race car for the road'. It jettisoned many creature comforts in the quest for race-track prowess, making it a difficult car to live with on a daily basis, with stiff suspension and a jarring ride on imperfect roads. The current model is every bit as capable, yet manages to be a far more civilised everyday proposition. In short, it does everything a hot hatchback needs to do and does it very well.
The current Renaultsport Megane is expected to be replaced soon by a model based on the latest Renault Megane, launched in mid-2016. However, until then, the current model continues to be as capable as ever and still puts on a good showing against its rivals. This is thanks to its turbocharged 2.0-litre petrol engine with 275bhp, enough to accelerate the Megane from 0-62mph in just 5.8 seconds.
Far from being a stripped-out racer, the Renaultsport Megane 275 Nav is a comfortable everyday car, with cruise control and automatic headlights and wipers. You're never in any doubt as to what you're sitting in, thanks to a Renaultsport leather steering wheel and embossed seats, which can be upgraded to Recaro buckets for a true race-car look.
For those who want to take the experience still further, the Cup-S package can be ordered, dialling the Renaultsport Megane up to 11. It consists of 18-inch alloy wheels in matt black fitted with road and track-ready Michelin Pilot Sport 2 tyres, a limited-slip differential for smoother progress out of corners, red brake callipers and stiffer suspension. This is a full chassis makeover and should be experienced before a buying decision is made, as it does significantly affect the way the car rides on normal roads.
Both Renaultsport models have the looks to support their considerable abilities, helped in part by the sleek nature of the Megane Coupe they're based on. Differences from that car include flared wheelarches and matching side skirts, with deeper, motorsport-influenced spoilers front and rear. The Renaultsport Megane looks especially good in brighter colours and a carbon-fibre styling package is also available to to add further raciness.
Renault could never be accused of not taking the hot-hatchback market seriously and while an all-new Renaultsport Megane isn't far off, this model can still be relied on to thrill.
MPG, running costs & CO2
You'll pay handsomely for fuel and insurance
Today's hot hatches come close to offering the kind of performance that used to be the preserve of supercars, but thanks to being based on humble family hatchbacks, they're often surprisingly cheap to run.
The Renaultsport Megane is no exception. No 275bhp car is going to cost pennies to run, particularly if you use it every day, but for this level of performance a claimed 37.7mpg fuel economy doesn't seem too bad. CO2 emissions are measured at 174 grams per kilometer, which means annual road tax of £205.
Partnership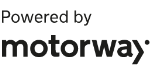 Need to sell your car?
Find your best offer from over 5,000+ dealers. It's that easy.
If you add the Cup chassis pack, you'll find the soft Michelin Cup tyres will wear out quickly – even quicker if you drive the car as intended on a regular basis. If you plan on taking it on track, you'll definitely need to replace the brake pads regularly, too.
At least Renault's warranty is better than some other manufacturers'. Renault's normal four-year/100,000-mile cover applies to the Renaultsport Megane, giving great peace of mind.
Engines, drive & performance
With 275bhp, the Renaultsport is a very fast road car
The Renaultsport Megane offers a thrilling driving experience to match its purposeful looks The engine is a 2.0-litre turbocharged petrol that produces 275bhp – the same one that powered the discontinued Megane Trophy R, which was for a time the fastest front-wheel-drive car to lap the infamous Nürburgring racetrack in Germany.
The car also has terrific grip through corners and excellent agility, backed up by powerful brakes to keep things under control. It all adds up to what is easily one of the fastest point-to-point cars money can buy. It's extraordinary abilities can be sampled on a favourite winding B-road, but to unlock its true potential it needs to be taken to a race track.
The exhaust growls at idle, while popping and banging when the throttle is released, in the manner of a true racing-car. It's an exhilarating experience, but you have to be in the mood for it.
Interior & comfort
Sporty handling means very firm suspension
While the previous Renaultsport Megane was stripped out to an extreme degree, the current model's interior is nicely screwed together. There are some racy flourishes on the dials, seatbelts and stitching that lend a sense of occasion to the normal Megane interior. Sports seats hold you tightly in place, with Recaro racing seats being available for extra cost.
The harder suspension of the Cup pack will be too stiff for most drivers just looking to get from A to B, but the optional Recaro sports seats offer excellent support during hard cornering.
Practicality & boot space
Only available as a coupe, so access to the rear seats is limited
One of the main reasons for buying a hot hatchback is to get sports-car performance in a practical hatchback body. Of course, since the Renaultsport Megane is based on the three-door coupe version of the regular car, it has practical limitations compared to models like the Golf GTI and Focus ST if you're planning to use it as a sole means of family transport.
The coupe version of the Megane makes getting in and out of the back seats a little tricky, however you get a decent-sized boot that holds 377 litres with the rear seats in place. It expands to a good-sized 1,129 litres with the back seats folded down flat, but a high load lip makes lifting heavy items in and out a little bit trickier than it should be.
The front racing seats are quite bulky and eat into rear passenger space, making things worse for occupants already enduring the car's stiff suspension. If you find a used example of the Megane Trophy-R for sale, bear in mind that it has no rear seats at all, so using it as a family car is out of the question.
Reliability & safety
Owner survey scores are improving, but crash safety rating isn't great
The standard Megane hatchback finished in 62nd place out of the top 150 cars on sale in our 2016 Driver Power owner satisfaction survey. Owners rated reliability highly, while ride quality and running costs were praised. Bear in mind that this survey takes in all the 1.2-litre petrol and 1.5-litre diesel Meganes as well, so owners who celebrate the low running costs of their Meganes might not have the same experience as Renaultsport owners.
Renault as a brand has been a big improver in recent years. In 2016 it finished in eighth position out of 32 makes surveyed, with owners impressed by ride quality, seat comfort and running costs.
The Megane hatchback was crash-tested by Euro NCAP and secured the maximum five-star rating. But since then, the testing body has heavily criticised the regular Megane's rear seatbelt warning system, downgrading its rating to just three stars. Testers noted that with improvements to this system, the score would increase to four stars.
The Megane Renaultsport is fitted with the same safety equipment as the standard Megane, but the electronic stability control has been tweaked to take the performance model's increased speed and sharper handling into account. However, drivers planning to use the Renaultsport on track days should tread carefully, because if you drive it hard, the Megane can quickly gobble up consumable parts like tyres, brake pads and clutches, greatly increasing your running costs.
Price, value for money & options
It's not what we'd call cheap, but given the performance on offer, the Megane is decent value for money
Driving enthusiasts rightly hold the Renaultsport Megane in high esteem – which is good, because it's not cheap to buy. Yet it's competitively priced when you consider the performance on offer. Factor in its combination of head-turning looks and rarity, and it's quite a compelling package. The 275 Nav version is pretty well equipped, too.
Renaults generally have poor resale values on the used-car market, but the reputation and desirability of the Renaultsport make it a rare exception to this rule. Well looked-after, low-mileage examples are always in demand.
The rarity and relative demand for the Trophy and Trophy-R models means used values remain high. The latest 275 Nav models shouldn't be that much different when it comes to selling on.
A £1,250 leather pack (including heated seats) is available for the 275 Nav, as is a £720 upgraded stereo from French hi-fi brand FOCAL.