The truth about winter tyres
With colder weather on its way, now is the time to consider fitting your car with winter tyres. We dispel the myths and deliver the facts
One of the best ways to stay safe on winter roads – especially when the temperature drops and snow starts to fall – is to have your car fitted with winter tyres. This is a routine procedure for many motorists, both in rural and urban environments, but not everyone is familiar with them. Here's our guide to help clear things up.
How do winter tyres work?
The fundamental difference between standard, 'summer' tyres and winter tyres is their intended optimum operating temperature. While summer tyres are designed to do their best work in warmer temperatures, winter tyres work best at seven degrees celsius and below.
According to industry body TyreSafe, "the tread compound in winter weather tyres contains more natural rubber and advanced silica compounds to minimise the hardening effect [of summer tyres in cold weather], giving extra grip and shorter stopping distances in cold, damp conditions".
This means that even if you don't plan to tackle ice and snow on a day-to-day basis, winter tyres are still the best option for any driving when temperatures drop.
Will I notice a difference?
If you're used to driving in winter conditions on summer tyres, taking to the road with a good set of winter tyres will feel much better by comparison. According to tyre maker Continental, a car fitted with winter tyres can come to a stop from 31mph in 35 metres on snow – eight metres shorter than if it was running on summer tyres. That's a difference of about twice the length of a small hatchback, or one-and-a-half zebra crossings.
When driving at 18mph on ice, the difference is even more pronounced, with summer tyres taking 11 metres more to stop. That's the length of a double-decker bus.
Where can I buy winter tyres?
Pretty much any tyre stockist will be able to sell you a set of winter tyres. But it's less common that a high-street independent retailer will also be able to supply a set of wheels to fit them to.
Larger specialists are more likely to be able to help, but a main dealer will certainly be able to supply the correct wheels you'll need.
Many manufacturers will sell you a set of alloys of your choice fitted with the recommended winter tyres of your choice. These can usually be combined with a 'tyre hotel' service', whereby your local service centre will change your wheels over and keep your summer set in storage until required.
How much do winter tyres cost?
While it makes sense to stick to known brands when buying winter tyres, cheaper options are available if your budget is particularly tight. In fact, buying the most expensive winter tyre you can find doesn't guarantee the best performance, as our Best Winter Tyres 2017 test revealed. Big names like Michelin and Dunlop trailed behind some cheaper rubber, including a stellar performance from Nokian.
To minimise cost in the long run, we recommend fitting your winter tyres to a second set of wheels. This way, your winter tyres can be saved for when the winter months and set aside when it brightens up again. You'll get a few seasons' use out of one set, rather than replacing them unnecessarily. The added outlay of a new set of wheels may be hard to afford, but you'll save in the long run.
Partnership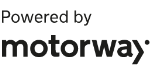 Need to sell your car?
Find your best offer from over 5,000+ dealers. It's that easy.
Prices for a set of winter tyres depend entirely on the size of your car and the brand you choose; prices for a good set start at around £200 if you own a small city car, climbing to four figures if you own a particularly large or specialist car.
It's worth considering a spare wheel shod with a winter tyre, too, as tyre-busting potholes caused by ice expanding in cracks in the road are a particular problem in winter. Run-flat winter tyres, which remain usable even after a puncture, are also available.
When can I buy winter tyres?
You can buy winter tyres all year round, but as you'd expect, many motorists consider them a distress purchase and buy them during the first heavy frost or snow warning of the winter.
During a bad winter, demand will outstrip supply, meaning you might struggle to find a set. If you're going to buy a set of winter tyres, it's probably worth doing so sometime in the autumn.
When should I fit winter tyres to my car?
As soon as the forecast starts to dip into ideal winter tyre range (seven degrees and below), winter tyres are a good idea. British winters are notoriously unpredictable and can even prove quite mild, so having your set of winter tyres (fitted to a spare set of wheels) on standby is a good idea. Remember: it doesn't have to be snowing for the benefits of winter tyres to be felt.
TyreSafe suggests that winter tyres are "the safest option from October through to March", when the British weather tends to be at its coldest.
How long do winter tyres last?
Used as intended in colder conditions, an average set of winter tyres should last about as long as an average set of summer tyres. However, if you leave your winter tyres on your car all year, they'll quickly wear out as their softer rubber isn't designed for warmer conditions.
Not only that, but stopping distances increase and both grip and traction will suffer. It's best to use the right tyre for the right weather conditions.
What's the best way to store my winter tyres?
Some main dealers and larger high-street tyre retailers offer winter tyre storage – sometimes called 'tyre hotels' – for an annual fee. It's worth noting that some companies will only store your tyres, not any wheels they're fitted to.
You can store them yourself, but they need to be placed in a cool, dark and reasonably well ventilated room in order to preserve their lifespan. Continental suggests inflating them to 1 bar (about 14.5psi) and hanging them from the wheel spokes. Check with your alloy wheel manufacturer to check this is OK first, as hanging them incorrectly could damage them.
If you need to pile up winter tyres, you should restack them every month. If your tyres aren't fitted to a wheel, they must be stood on a tyre rack and rotated every month.
Do four-wheel drive cars need winter tyres?
One of the main reasons for buying a four-wheel -drive car is improve grip and safety in inclement weather. Many owners take comfort in their car's four-wheel -drive system when the temperature drops, but this confidence could be misplaced if summer tyres are still fitted. Pair up four-wheel -drive with snow tyres, however, and you maximise the extra grip on offer. In fact, you might be surprised by the difference, especially on snow and ice. The ultimate combination for winter driving is unquestionably four-wheel drive and winter tyres.
Can't I just fit snow chains or socks?
Snow chains and socks are worth keeping in your boot if you live in an area where snowfall is heavy and roads badly cleared. Their presence in your car is required by law in some colder European countries, but the UK winters as they are, it's unlikely thatthey you'll get much use.
Remember, snow chains and socks only work on a surface of ice or snow – even when the weather gets bad, UK roads tend to be cleared enough to make them redundant. Winter tyres will be better equipped to deal with cold, slushy roads, however.
Can I fit winter tyres to my sports car?
Many tyre manufacturers produce winter tyres specifically for sportier applications, but these can be rather pricey. Pay particular attention to speed ratings when selecting your tyre and make sure that your car's manufacturer recommends the use of winter tyres.
Tesla Cybertruck finally delivered: specs, prices and UK availability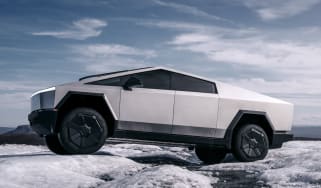 Tesla Cybertruck finally delivered: specs, prices and UK availability
Engine management light: top 5 causes of amber engine warning light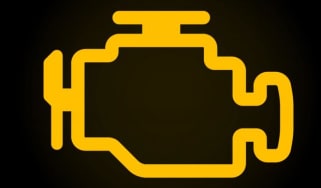 Engine management light: top 5 causes of amber engine warning light
Best new car deals 2023: this week's top car offers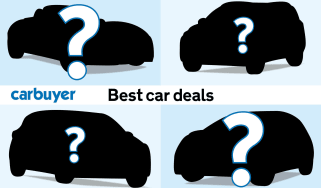 Best new car deals 2023: this week's top car offers